The Grand imam of Al-Azhar mosque, Pope Francis and several Muslim scholars and religious leaders worldwide have appealed for peace as Russia's war on Ukraine enters its sixth day.
Sheikh Ahmed El-Tayyeb, the Grand Imam of Egypt's Al-Azhar Al-Sharif, the highest seat of learning in the Sunni Muslim world, issued a statement Saturday appealing to Russia and Ukraine to solve their conflict through dialogue.
"I urge Russia and Ukraine to refer to the voice of reason," Sheikh El-Tayyeb, said in a statement in a Facebook post on Saturday.
"Wars will only bring destruction and hatred to our world and that conflicts can only be settled by dialogue," he added.
📚 Read Also: Who Are Muslim Crimean Tatars?

Pope Francis has also asked people around the world to fast and pray for peace in Ukraine on March 2, Ash Wednesday.
Russian President Vladimir Putin announced a "special military operation" in Ukraine on Thursday, days after recognizing two separatist-held enclaves in eastern Ukraine.
Russia's attack on Ukraine stretched into its sixth day Tuesday, with a massive armored convoy advancing toward the capital, Kyiv, and major cities hit by more heavy shelling.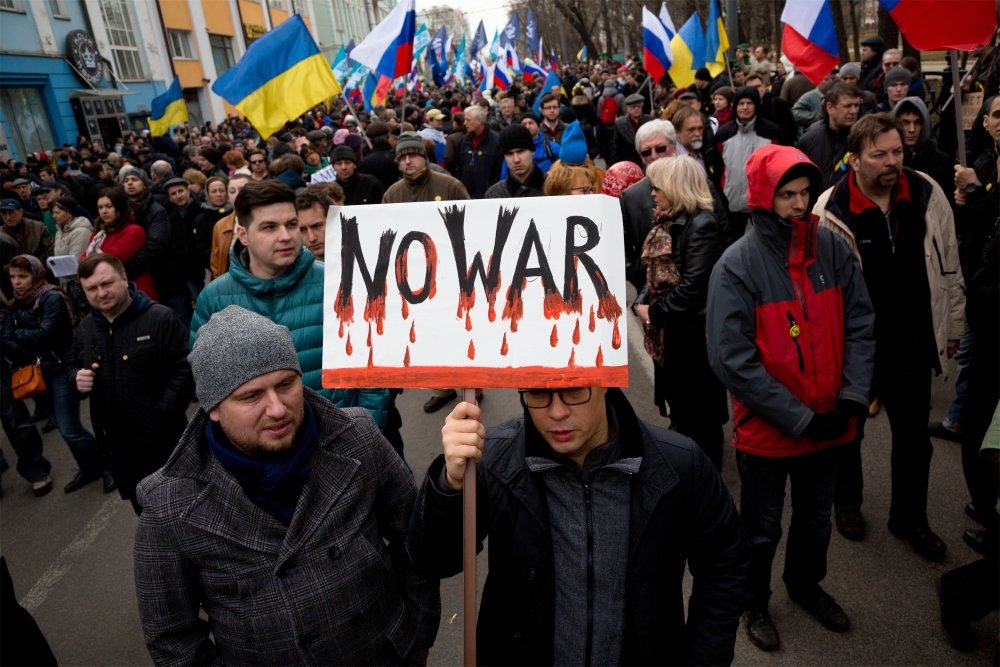 Pray for Peace
On the other hand, the rector of the Grand Mosque of Paris has invited Muslims in France to pray for peace in Ukraine on Friday.
Chems-Eddine Hafiz made the call in a statement after meetng Pope Francis at the Vatican on Feb. 28.
"On the Pope's initiative, the Grand Mosque of Paris will invite the Muslims of France to pray, on the occasion of the great Friday prayer, March 4, 2022, for an end to the war in Ukraine and for men to come to their senses."
COMMUNIQUÉ – Rencontre du Recteur @ChemsHafiz avec le Pape François @Pontifex_fr. Le Saint-Père invite catholiques et musulmans à porter ensemble le désir de fraternité et l'espoir d'un monde plus humain. pic.twitter.com/2kiK38Sp5U

— Grande Mosquée de Paris (@mosqueedeparis) February 28, 2022
American Muslim scholar imam Omar Suleiman has also shared a post praying for peace in Ukraine.
Praying for #Ukraine and reminded again tonight of how volatile the world is right now.

— Dr. Omar Suleiman (@omarsuleiman504) February 24, 2022
On Monday, the International Criminal Court said it would open an investigation into whether Russia has committed war crimes and crimes against humanity in Ukraine.
The decision was announced hours after peace talks in Belarus ended without any clear progress.