In an age of populism and pandemic, AboutIslam's Lauren Booth interviewed Abdal Hakim Murad, the dean of the Cambridge Muslim College, on Wednesday, December 9, about challenges and aspirations for Muslims in Europe.
In this exclusive interview, Abdal Hakim, formerly Timothy John Winter, shed light on his new book, 'Coming Home: Essays on Islam in Europe'.
His book gives survival strategies for Muslims on the basis of Qur'an, Hadith, and the Islamic theological, legal and spiritual legacy.
📚 Read Also: Muslims in Europe: Challenges and Aspirations
Answering a question about the trouble and anxiety amongst Muslims living in the west regarding integration, Abdal Hakim said, "It can be often difficult to differentiate between the anxious that people feel as members of often misunderstood minorities and that is just part and parcel of existing in a fragmented modern society.
"That which is specific to monitories I think relates sometimes if they happen to be ethnic minorities to questions of racism of discrimination. But what I am trying to do in the book is to look at the issue not just in terms of self-exculpation, Muslims finding reasons for their own unfortunate situation, but rather to see things in terms of how we can look ahead as a religious community.
"The book really is not looking at all of the reasons why we may be in this difficult situation, but looking ahead to see how as a religious community rather than just as a group of minorities for whom religion is one part of the identity. We can actually look ahead and try to become leaders in this admittedly challenging environment."
Murad also talked about the current challenges facing Muslim youth at a time of pandemic, giving advice to the Muslims to look for positivity in the midst of this difficult time.
"For Muslim youth at this specific time, I think that the believer always looks at what's positive in every situation because he is looking for the noor [light] not looking for dhulmat [darkness]. This is just the fitrah [instinct] of the believer. The hypocrite or the weak person looks for the darkness and looks downwards."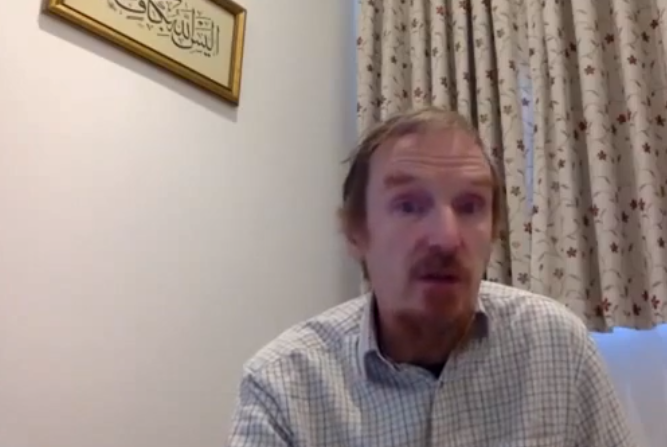 Integration, A Problem?
As Brexit looms, Lauren asked Murad on how the Muslims in the west can integrate with the current disintegration and their role in these communities.
"I think that we are called to be witnesses for mankind and a witness is not really somebody who grumbles all the time and points fingers of blame. So, the believer, the witness, is the one who in the midst of catastrophe calls people to Allah and his messenger and points out that things are basically alright and that what human beings have always needed and the foundation of human personality and soul in all ages since before Stonehenge has been a belief in the unseen and without that we are not really going to be able to cope with these increasing turbulent times which are coming.
"Not just Brexit, but climate change and artificial intelligence and the world is really being upended at the moment and I think to stay sane in this increasingly unstable world as all certainties are removed, we need to just look upwards and to remember Allah's rope, because without that we are just going to go down with the ship and experience some kind of anxieties as everybody else.
"We have seen this during the lockdown because our mosque in Cambridge has kind of gone online but we also have outreach programs to local communities. People are being isolated and we engage with the local churches and what everybody can see is that the people who have a religious faith deal with it so much better that the people who don't. Not just because the clubs and pubs are closed or the secular people are getting bored but because people have a sense of a wider hope of optimism they can retreat into themselves and they can pray.
"A lot of Muslims are telling me this is the best time of their lives because they're really able to get down to reading Qur'an, to reengaging with immediate family to praying to being less distracted by dunya [life]. So this is a kind of golden hour for a lot of Muslims I think. But of course if people's interest is only in dunya and most of dunya has been cut off from them, of course they are starting to malfunction a lot of them do have these mental health problems."
Click here to check the full interview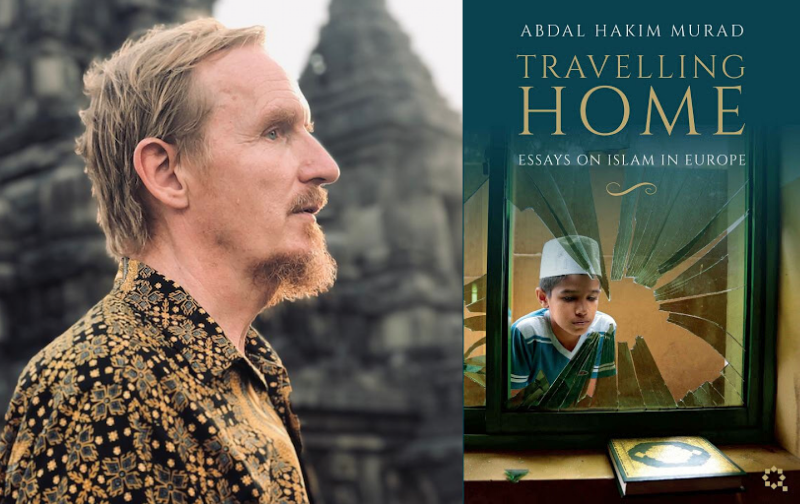 Who Is Abdal Hakim Murad
Murad, is a neo-traditionalist English Sunni Muslim scholar, researcher, writer and academic. He is the Dean of the Cambridge Muslim College, Aziz Foundation Professor of Islamic Studies at both Cambridge Muslim College and Ebrahim College, Director of Studies (Theology and Religious Studies) at Wolfson College, and the Shaykh Zayed Lecturer in Islamic Studies at University of Cambridge.
His work includes publications on Islamic theology and Muslim-Christian relations. In 2003 he was awarded the Pilkington Teaching Prize by Cambridge University and in 2007 he was awarded the King Abdullah I Prize for Islamic Thought for his short booklet Bombing Without Moonlight.
He has consistently been included in The 500 Most Influential Muslims list published annually by the Royal Aal al-Bayt Institute for Islamic Thought and was ranked in 2012 as the 50th most influential. Most recently in the 2020 Edition of The 500 Most Influential Muslims, Winter was ranked the 48th most influential Muslim in the world.