*Impressed by warm welcome and love he got in the country, he decided to become Muslim
*"Was also touched by the support his Turkish and Muslim neighbors gave him in France after his wife passed away
*"Islam is a more compassionate religion. I just converted to Islam. I'm learning slowly. I still have a lot to learn…" he says
A French old man converted to Islam while he was on holiday trip to Turkey with his Muslim neighbors.
Emile Zehnder, 85, is a native of Strasbourg, France. Nine months after the death of his wife, he asked his Turkish neighbors to take him to see Turkey, Daily Sabah reported.
The couple and Zehnder first toured historical sites in Istanbul and later came to their hometown of Elazığ.
📚 Read Also: Impressed by Here Friend, French Woman Embraces Islam
Impressed by warm feelings of Muslims in Turkey and Strasbourg, he decided to become a Muslim and took the shahada, or declaration of faith, at the Provincial Office of the Mufti.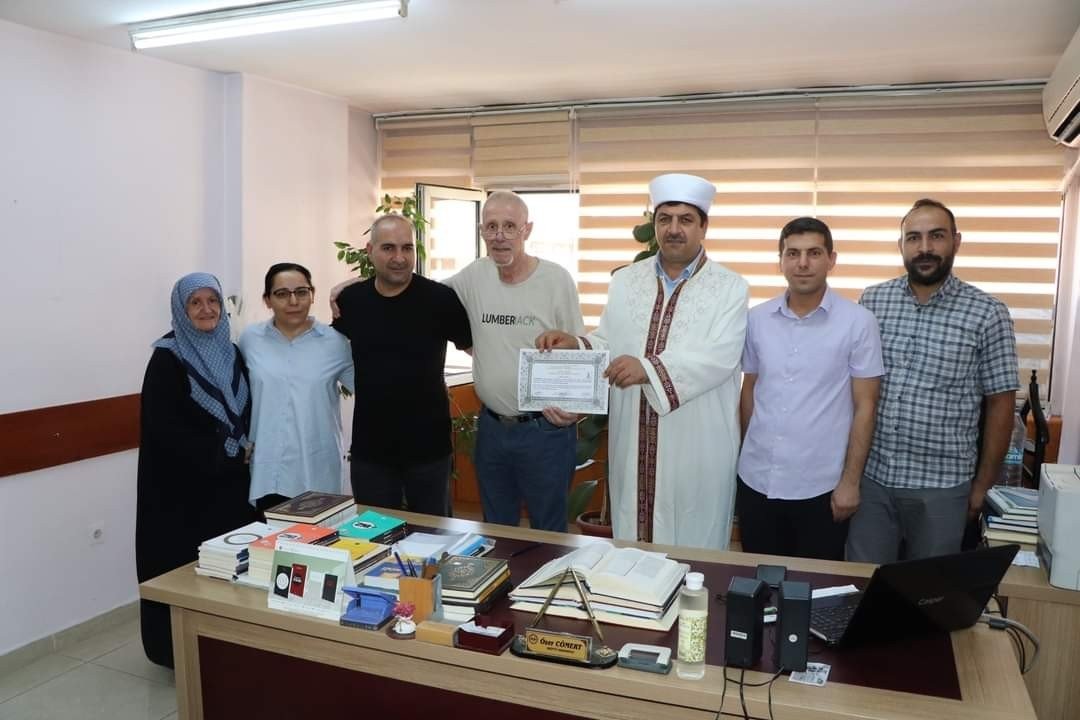 "After my wife died, I came across sincerity everywhere I went, that Muslims really are 'one for all.' That's why I chose to become a Muslim," Zehnder said.
"I previously did not have much knowledge about Islam. After my wife passed away, I started spending more time with my neighbors. They also supported me a lot. After that, I wanted to learn more about Islam. The fact that Turks support each other in France also impressed me a lot," he added.
📚 Read Also: What is Missing in Other Faiths That Leads People to Islam?
Earlier this month, a French woman converted to Islam in Turkey after being impressed by her Muslim friend.
Islam is the fastest-growing religion in the world, with the number of Muslims set to grow at more than twice the rate of the overall world population between 2015 and 2060 according to research by the Pew Research Center.
France is home to a Muslim community of more than six million, making about 9% of the country's population, the largest in Europe.
According to Pew Research Center, three million foreign-born Muslims in France are largely from France's former colonies of Algeria, Morocco, and Tunisia. The number of Muslims in France will exceed 10% by 2030, the Center said.