Age is just a number.
This is a famous saying which retired 72-year-old Aisha has proven correct as she joined a self-defense course in Blackburn.
The Muslim woman left her comfort zone to join six-week self-defense course provided by Z's Defense Academy for Blackburn Carers service and the carers they support.
"I joined the self-defenfe course because I think it's better to know some tricks and moves to protect and defend myself," she told Lancashire Telegraph.
📚 Read Also: Edmonton Muslim Women Offered Self Defense Classes after Attacks
"This is completely different for me. It's really nice meeting people and the tutor is really good, excellent – she knows what she's doing."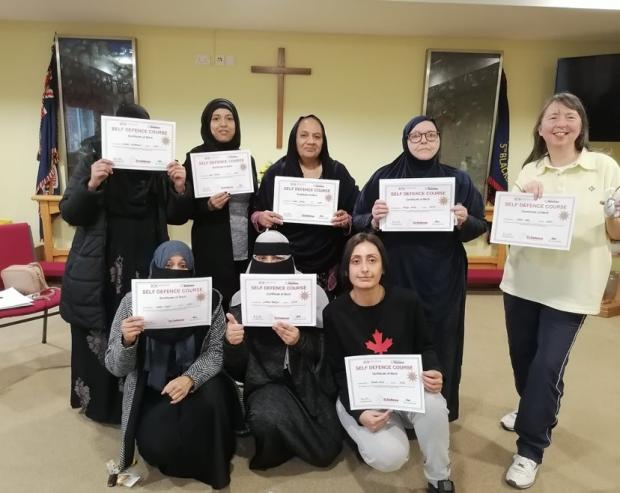 Pushing Boundaries
Aisha believes elderly people should push boundaries and learn self-defense techniques.
"I think (older) people should have a basic idea about it and what to do to defend themselves rather than being in that situation and doing nothing," she said.
Self-defense classes for Muslim women in the west, especially for those wearing a hijab, are becoming needed more than ever.
Due to concerns about Islamophobia, many women are making their mission to empower Muslim women to defend themselves against anti-Muslim terrorism and harassment — on the street and in the workplace.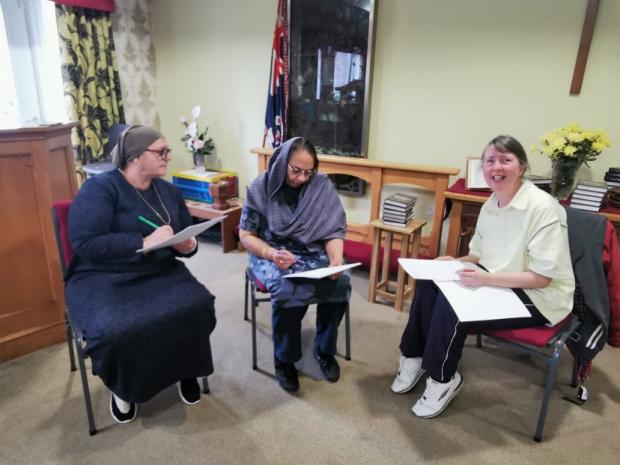 These classes help fill an important need for Muslim women who may feel especially vulnerable in the current political and social climate.
A local mosque in Edmonton announced a series of self-defense classes in August 2021 to empower Muslim women and give them a sense of safety.
In 2018, Rana Abdelhamid, a young Muslim business woman, created a new self-defense technique against attacks involving grabbing the hijab.
Chicago-based self-defense instructor Zaineb Abdulla also, in 2016, published videos teaching Muslim women how to respond to hate attacks and trials to grab their hijab.