A galaxy of British Muslims have been named in Queen's birthday Honors List in recognition of their public service and contributions to the prosperity of the country in health, sport, charity, and education.
"We congratulate all those recognized for their public service, which includes British Muslims who have contributed to the health, prosperity and well-being of our society," the Muslim Council of Britain (MCB) wrote in a statement online.
The Queen honors' list, which includes 45 Muslims, was announced on June 1st in the Platinum Jubilee Year.
📚 Read Also: Yashmin Harun Gets British Empire Medal in New Year Honors
The list includes Professor Aziz Sheikh, who has been a Knighthood.
"Along with leading research on Covid-19, Professor Sir Aziz Sheikh was an early pioneer in looking into the health of the British Muslim community, and was a chair of the Muslim Council of Britain's Research and Documentation committee," MCB statement added.
Cricketer Moeen Ali was also given an OBE for his excellent sportsmanship coupled by his commitment to his faith is a role model to us all.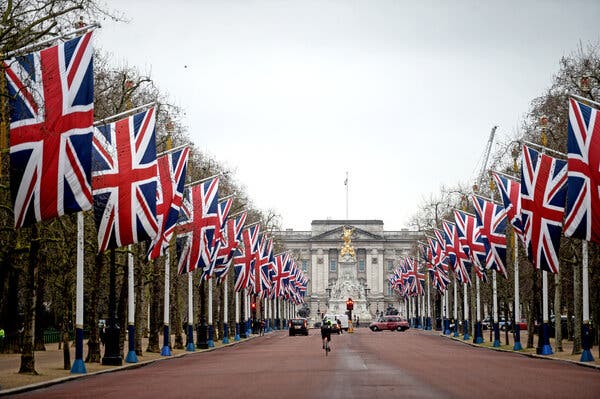 📚 Read Also: 50 British Muslims Recognized in New Year Honors
The list recognizes people who have done vital work in local communities. Haroon Karim, chair of MCB-affiliate Balham and Tooting Mosque also is given an OBE as is Afia Choudhury, a foster carer from the London Borough of Tower Hamlets.
For more details on those who made it to the honor list this year, check the MCB website.
Reactions
Many people have gone to the social media to congratulate the people named in the honors list.
Especially delighted to see the truly world class researcher @DrAzizSheikh being recognised with a knighthood – his work on C19 research has been extensive and critical. And my specialty adviser for virology @Micro_tweeter awarded OBE -both lovely people and exemplary role models

— Prof Sir Gregor Smith (@DrGregorSmith) June 2, 2022
Richly deserved knighthood for @DrAzizSheikh 👏

— Rizwan Hussain (@drrizwanhussain) June 2, 2022
MOEEN ALI
"It is obviously an honour and the more you think about it, the more you realise how nice it is and how rewarding it is More than anything, I know it makes my parents happy and that's the most important thing It's amazing and my family are really proud and happy," pic.twitter.com/JpjwzZvIkm

— Cricket insect (@Cric_insect000) June 2, 2022
"I came into fostering because I thought I could change a child's life – but actually, it's changed my life."

Congratulations to Afia Choudhury who has received an OBE in the #PlatinumJubilee Honours for her extraordinary dedication as a foster carer.

Hear Afia's story ⬇️ pic.twitter.com/U0SRDc6QWx

— Department for Education (@educationgovuk) June 2, 2022
While the honors list warmed the hearts of many Muslims, others rejected some names on the list, including Salman Rushdie.
The honouring of Satanic Verses author Salman Rushdie in the Queen's Birthday Honours is another slap in the face of Muslims. But we're used to it, we get insulted every day in this society.

— Roshan M Salih (@RmSalih) June 2, 2022
The Queen of Britain insults Muslims on her birthday by giving Salman Rushdie, author of Satanic Verses, Order of the Companions of Honour.

— Free Bangladesh 🇧🇩 ♥ (@freebangladesh) June 2, 2022