The Muslim population has grown from 4.9 percent to 6.5 percent over the past decade in England and Wales, a new census has revealed.
The new census, released by Office for National Statistics (ONS), found the proportion of people who identify as Muslim has risen by 1.2 million in 10 years, bringing the Muslim population to 3.9 million in 2021.
"While our nation has an increasingly ageing population, the contribution to the work force of a youthful Muslim population remains a strategic national asset," said Zara Mohammed, secretary-general of the Muslim Council of Britain (MCB) in a press release.
📚 Read Also: UK Muslims' High Unemployment Rate 'Not Due to Religious Practices'
"The last decade has seen more second and third generation Muslims, confident of our faith and place in society, contributing immensely to the economic recovery and vitality of our nation."
The census found Muslims are becoming more dispersed across England and Wales, compared to other minority faith groups.
The top 5 locales with the largest Muslim populations are Birmingham, 341,811; Bradford, 166,846; London Borough of Tower Hamlets, 123,912; Manchester, 122,962; the London Borough of Newham, 122,146.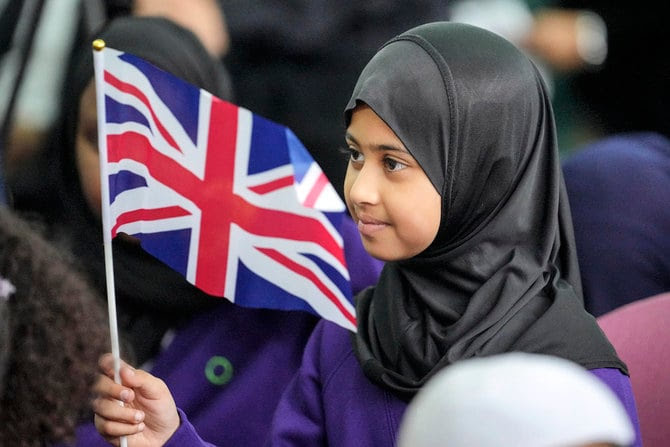 Muslims in Deprived Areas
It also revealed a worrying correlation between the areas with the worst levels of deprivation and the percentage of Muslims.
Overall, the data showed 61% of Muslims in England and Wales live in the lowest 40% of areas in the country ranked by deprivation score. Just 4% of Muslims live in the least deprived fifth of England and Wales.
"There are, of course, areas of concern, particularly where many Muslim communities disproportionately impacted by deprivation. This is especially worrying given the concern on access to opportunity and inclusion," Mohammed said.
"Policy makers now need to address these concerns, communities cannot continue to be left in cycles of poor social mobility. Young people cannot have a bright future if they do not have the best opportunities available to them.
"These initial figures give us an opportunity to now make meaningful change and create a better Britain for all."
The population identifying as Christian has dropped from 59 % in 2011 to 46% this time. Islam continues to be the largest non-Christian faith group.
However, Mohammed said: "taking a broader look at the data, the increase in the number of respondents stating, 'No religion' – from 25% in 2011 to 37% in 2021 – is cause for introspection for faith leaders: how are people fulfilling the natural quest for spirituality?"
The religion question is voluntary but was answered by 94% of the population of England and Wales.