102-year-old Dabirul Islam Choudhury has welcomed people from all around the world to his home in east London to support Ukrainian refugees and raise money for the charitable initiative Ramadan Family Commitment.
The elderly fasting Muslim man, who was awarded an OBE for raising £420,000 during the COVID-19 pandemic, invited members of the Ukrainian community to observe 102 seconds of silence on Saturday.
Joining his call, people from more than 300 cities across the world and countries including Bangladesh, Canada, India, Pakistan and Turkey tuned in to the live stream to take part in the event.
📚 Read Also: 101-Year-Old Muslim Fundraiser Sets Walking Challenge While Fasting
Choudhury said he was moved to launch the moment of silence initiative for people who are in need and those who have died in the war.
"I have full sympathy and full support for them," he told Sky News.
"I pray for them. They should stop. They should understand each other. Fighting will never solve the problem."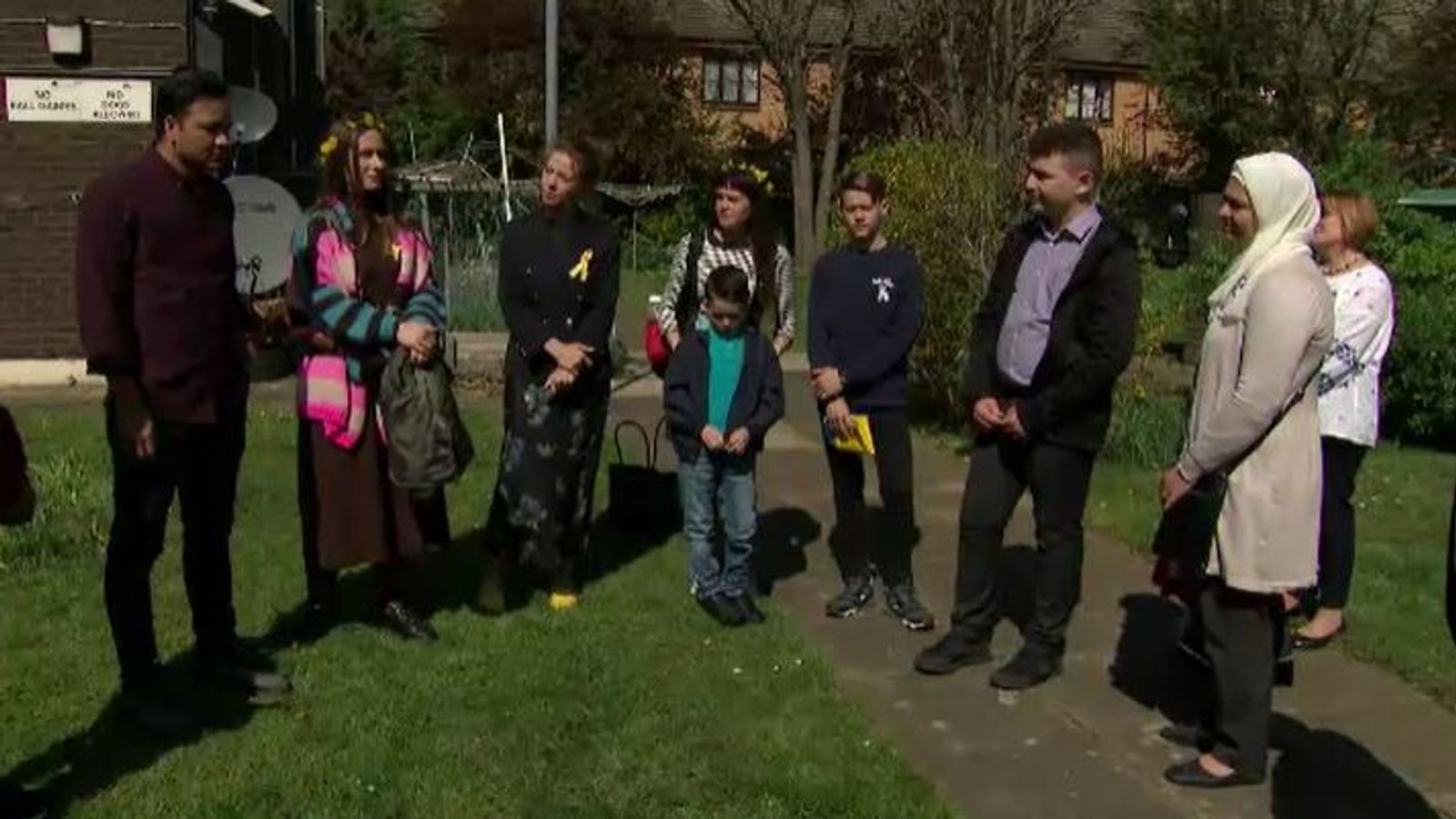 Helping Refugees
In an interview with PA news agency, he said on the 102-second silence: "One minute is nothing, we are supporting them with the sign of one minute.
"I will tell mankind to help others and God will help others."
Choudhury was made an OBE in Queen Elizabeth's birthday honors list after raising £420,000 for COVID-19 relief in 2020.
Inspired by Captain Sir Tom Moore, he set himself a challenge of 100 laps around his communal garden whilst fasting in Ramadan.
Choudhury donated £116,000 to the NHS and the rest of the money to 30 charities in 52 countries as part of the Ramadan Family Commitment (RFC) COVID-19 crisis initiative.
In 2021, he raised £103,000 in a global walking challenge while fasting Ramadan to raise funds to help families and victims affected by COVID-19 worldwide.