A few days ahead of the third anniversary of Christchurch terrorist anti-Muslim attack, one of the survivors Temel Aracocugu has begun a 360km walk for peace.
Aracocugu kicked off the journey on Tuesday afternoon from Dunedin, the home town of the terrorist who attacked two mosques on March 15, 2019.
Atacocugu aims to reach Christchurch's Al Noor and Linwood mosques on March 15, coinciding with the third anniversary of the attack, Stuff reported.
📚 Read Also: Two Muslims Get Top Bravery Honor in New Zealand
"The terrorist start[ed] from here… every single time he was thinking the hate and tried to spread his hate. But today… I'm walking against his hate," he said.
Starting the walk, other people from the Dunedin Muslim community and the Dunedin inter-faith group joined Atacocugu.
Heidi Coetzee​, CEO of Save the Children, travelled to Dunedin from Wellington to walk the first 10kms with him.
"A peace walk at a time when peace is under pressure has never been more important," she said.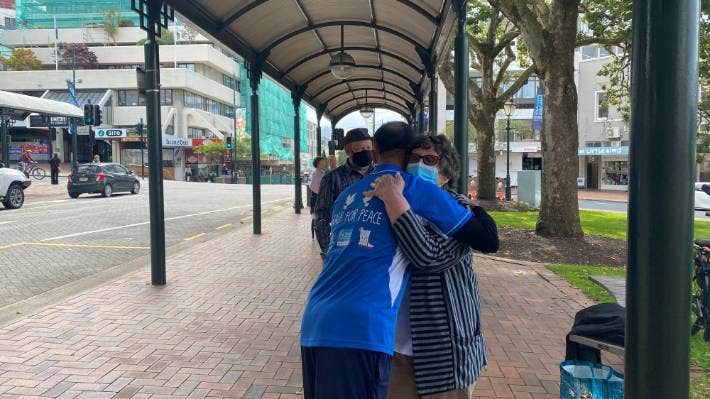 "Temel said he wanted us involved because of his love for his children and those of his mosque, and children need to grow up in peace and love."
The father of two teenagers is fundraising for three youth groups as part of his walk. Till the time of writing, a Givealittle for the walk reached more than $22,600.
Three years have passed since the grim massacre of 51 Muslims in New Zealand's Christchurch which shook the worldwide.
Christchurch is the largest city in the South Island of New Zealand and the seat of the Canterbury Region.
It is also home to 404,500 residents, making it New Zealand's 3rd most populous city behind Auckland and Wellington.