A photo of Christchurch imam soaked in blood in the aftermath of the March-15 massacre in two mosques has been named one of the world's best photos of the year, Stuff reported.
Stacy Squires took the photograph of imam Alabi Lateef, a survivor with blood-stained clothes, emerging through the cordon from the Linwood Mosque shooting.
Terrorist Brenton Harrison Tarrant killed 51 Muslim worshippers in March-15 attacks as he targeted Al Noor and Linwood mosques.
The photo was featured in the CNN website's News category, celebrating the most "eye-catching" pictures of the year titled "2019: The year in review".
"It was the worst mass shooting in New Zealand's history," read the photo caption by CNN.
Alabi Lateef, the Linwood Avenue mosque Nigerian imam saved several lives during the New Zealand terror attack.
"When I saw those Muslims shot dead I just told our brothers, Go down! Go down! Somebody has just shot our brothers outside the masjid," he told NZ Herald.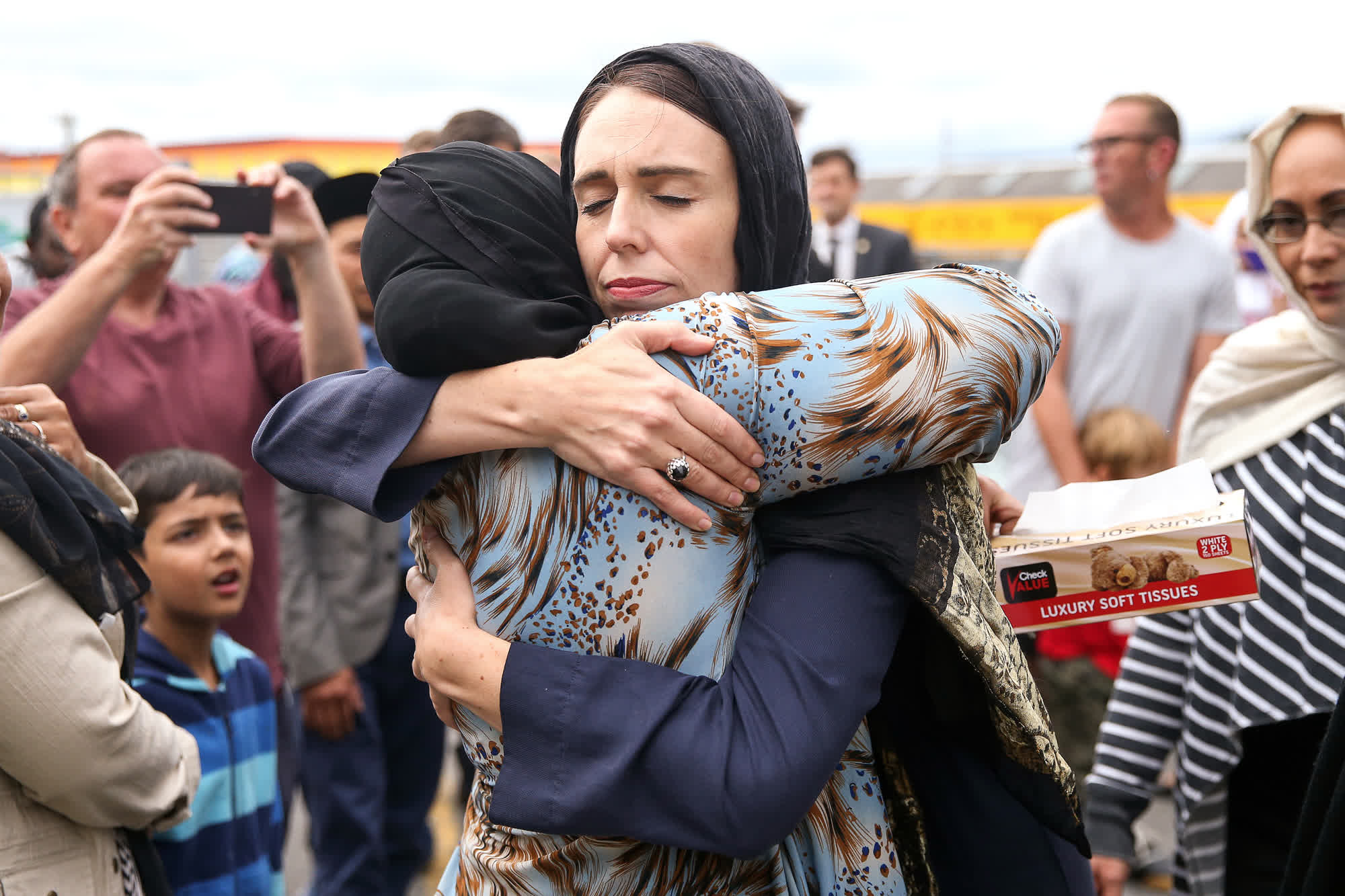 Christchurch Hug
Another photo of the Christchurch tragedy that made it to the list was that of the New Zealand Prime Minister Jacinda Ardern hugging a woman at the Kilbirnie Mosque.
The image, by Wellington photographer Hagen Hopkins for Getty Images, became internationally famous after the world's tallest building – an 829-meter-tall skyscraper in Dubai projected it.
One percent of the total New Zealand population adheres to Islam, according to several sources. Small numbers of Muslim immigrants from South Asia and Eastern Europe settled in New Zealand from the early 1900s until the 1960s.
Large-scale Muslim immigration began in the 1970s with the arrival of Fiji Indians, followed in the 1990s by refugees from various war-torn countries. The first Islamic center opened in 1959 and there are now several mosques and two Islamic schools.