Seeing their request for larger prayer rooms ignored for years, Muslim students at Melbourne's Monash University have prayed outside in protest of inadequate prayer spaces at the university's Clayton campus.
The current prayer room can accommodate up to eight men and eight women, despite about 260 students requiring access each week.
"We've been in countless meetings, countless deliberations with the university about this, but to no avail," said Fatima Ramtoola, Vice President of the Monash University Islamic Society, ABC News reported.
📚 Read Also: How Does Prayer Make the Best Change?
"We believe that this is an injustice that's been done to us, this is why we are advocating," Ramtoola said.
Monash University students are not the first the Canada to protest lack of prayer rooms.
In 2019, the Muslim students at the University of Ottawa campaigned for proper prayer rooms, saying that the dedicated space lies in a remote area that is difficult for students to reach.
In the UK, an Oldham academy issued a 'wholehearted' apology in December, 2021, and installed a new Muslim prayer room after a video showing Muslim students praying outside in the cold sparked community outrage.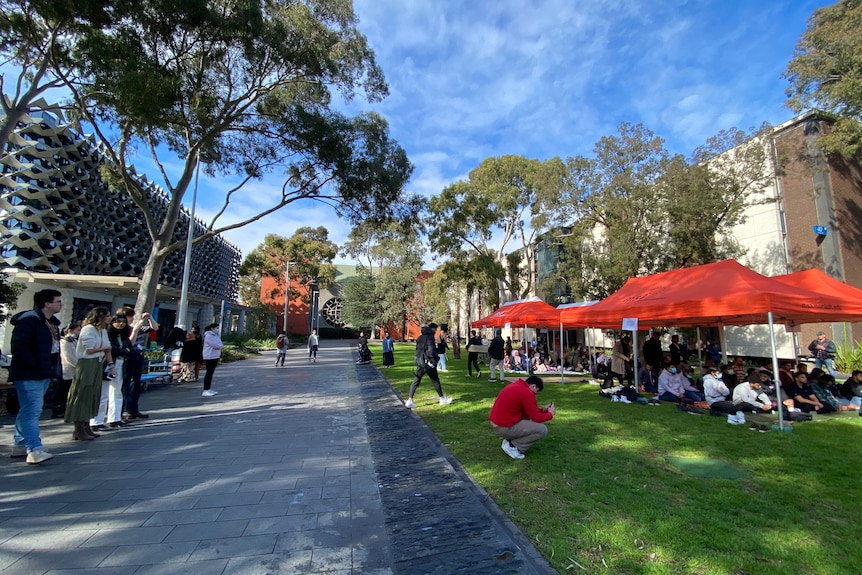 Deputy Vice Chancellor of Education and Senior Vice-President at Monash University Sharon Pickering said the university had not ignored the needs of Muslim students.
"We've undertaken to look at a range of options and come back to students and to discuss those options with them and sufficiently meet their needs," she told ABC Radio Melbourne.
"I appreciate their frustration and I really do understand the importance of prayer space is to our Muslim students," she said.
Muslims pray five times a day, with each prayer made up of a series of postures and movements, each set of which is called a rak'ah.
The five prayer times are divided all through the day which starts with Fajr prayer at dawn.