A white supremacist who was in prison for sharing footage of March 15 terrorist attack is contesting for a Christchurch school board, but students are calling on parents to make sure he is not elected.
Phillip Arps, who was sentenced to 21 months in prison, is one of nine candidates standing for elections at Christchurch's Te Aratai College.
Sharing the footage of the March 15 terrorist attack is not the only outrageous act for Arps. In 2016, he was filmed delivering a pig's head to Christchurch's Masjid An-Nur before performing a Nazi salute at the door and saying "white power".
📚 Read Also: Survivor Walks 360km for Christchurch Attack Anniversary
"To have that much hatred in your heart, for you to go and put a severed pig's head at a mosque, a place of worship, it's disgusting," a Muslim student at Te Aratai College, who doesn't want to be named, told Stuff.
Another Muslim student said Arps "coming into our beautiful school where many religions and cultures are respected" would "make me feel unsafe".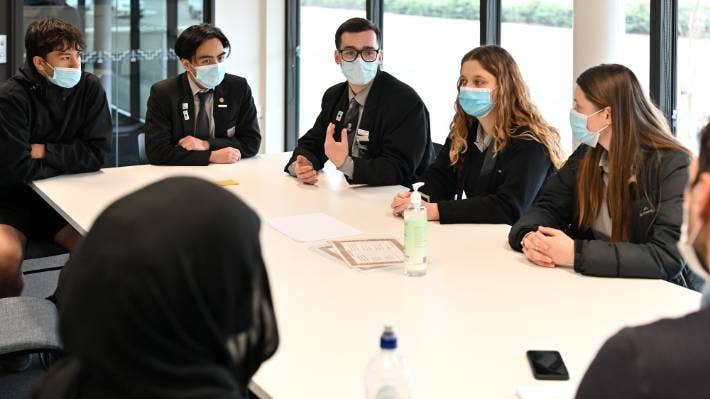 Lobbying Parents
Despite the criminal conviction, Arps is lawfully allowed to stand in Te Aratai College's board parent election.
However, students are lobbying their parents to vote for the other candidates to ensure Arps is not elected.
"It's like a chain reaction, one person tells three people, and they tell three people, then it spreads out through the whole community," head student Sophie Watson said.
"The thought of someone like that on the board of our school, it's against everything our school believes in."
More than three years have passed since the grim massacre of 51 Muslims in New Zealand's Christchurch which shook the worldwide.
Christchurch is the largest city in the South Island of New Zealand and the seat of the Canterbury Region.
It is also home to 404,500 residents, making it New Zealand's 3rd most populous city behind Auckland and Wellington.