Players of New Zealand Futsal Whites paid a moving tribute to their late goalkeeper Atta Elayyan whose dream of making it to the Futsal World Cup was shattered by the 2019 Christchurch mosque attack.
He was killed in the terror attack alongside many other Muslim worshippers who were butchered by a white supremacist gunman.
Elayyan's best friend and fellow goalkeeper Elias Billeh told Fifa.com that "this Futsal World Cup was a big, big dream of Atta's," Stuff reported.
"We would be up at night, until I don't know what time, talking about what it would be like to be there," Billeh added.
📚 Read Also: NZ Mosque Attack Film Sparks Backlash among Muslims
The33-year-old never had the chance to go to FIFA Futsal World Cup after he was fatally shot on March 15, 2019 while praying at Masjid Al Noor Mosque next to South Hagley Park. His death was six months before the Futsal Whites began their World Cup qualifying campaign.
However, his teammates wanted to make sure he would be present in the games.
Futsal coach Matt Fejos, Futsal Whites international Brayden Lissington, goalkeeper Fraser Hunter and Mitch Thomasen went to the World Cup to pay their respects.
According to Fifa.com reported Elayyan was in Lithunia "between the posts, at least spiritually''. An "Atta No 1'' jersey was laid in the goalmouth in the just-completed World Cup tournament by a group of Elayyan's friends.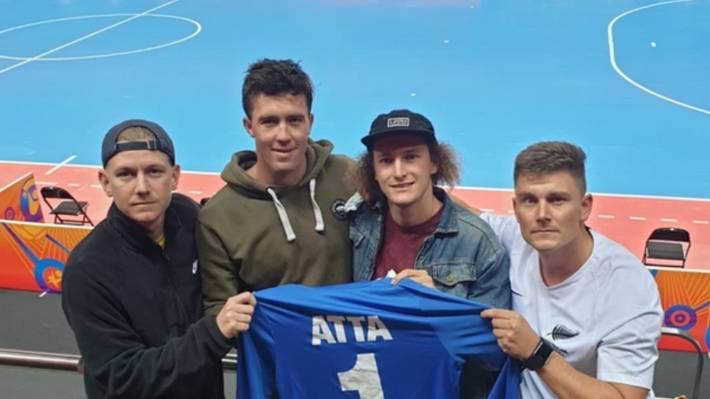 Continue Reading…
Pages:

1

2