Out of respect for their Muslim colleague Usman Khawaja, Australian cricket team chose to avoid "champagne style" celebration after winning World Test Championship.
Commenting on the celebration, Nigel Farage, former broadcaster and head of Brexit Party, has been criticized on Twitter after posting a tweet to criticize the team's decision.
"Once again the Australian cricket team do not celebrate in champagne style because 1 of the team members is a Muslim. Are we all to suspend normal life because of the minority," he wrote.
📚 Read Also: Why Islam Prohibits Drinking Alcohol
Fans of the game slammed the tweet, saying that "team spirit" was behind the decision, The Current reported.
Cricket writer Kit Harris rebuked Farage saying, "It's called "mateship". I know it doesn't exist in politics, but it does in sport — especially Australian sport."
Indian fans jumped in too, though their team had just lost to Australia.
Others were delighted that Australians united to respond to the ultra-right nationalist politician.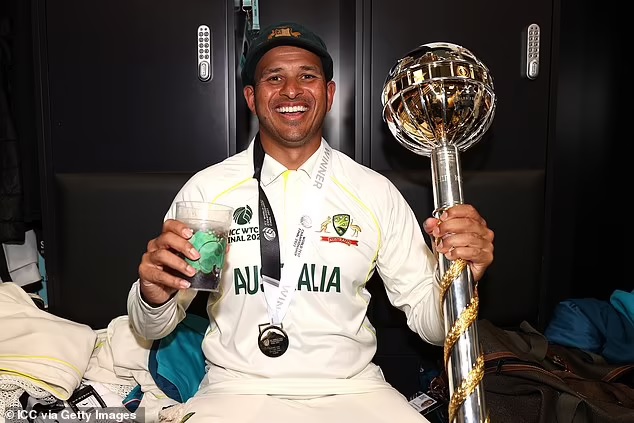 Aussie "Mateship"
Playing from 7 to 11 June 2023 at the Oval, London, Australia defeated India in the final of the World Test Championship final 2023.
Australia won the match by 209 runs and emerged triumphant in the final match of the second edition of the ICC World Test Championship.
In a similar incident last year, Australia captain Pat Cummins was praised for his great gesture after pausing alcohol celebrations so Muslim teammate Usman Khawaja could join in after helping seal dominant 4-0 win over England.
The incident recalled a similar move by former England skipper Alastair Cook in 2018, when they were celebrating a Test success.
Islam takes an uncompromising stand in prohibiting intoxicants. It forbids Muslims from drinking or even selling alcohol.
The general rule in Islam is that any beverage that gets people intoxicated when taken is unlawful, both in small and large quantities, whether it is alcohol, drugs, fermented raisin drink or something else.