Muslim children, parents, and grandparents lost their lives in two mosques when a terrorist opened fire to end lives of 50 people who dreamt of having a new home in New Zealand.
The victims include children who were at the mosque to pray with their parents, a teenager who dreamed of becoming a footballer, a teacher, refugees who had found a new home in New Zealand, and nationals from Asia, Africa, and the Middle East.
These are the victims of the Christchurch mosque massacre:
Mucad Ibrahim, three
According to reports, Mucad Ibrahim, three, died in his father's arms. The toddler is believed to be the youngest victim of the massacre. He was with his father and older brother Abdi at the Al Noor mosque.
Abdi, who is in his twenties, told NZ news outlet Stuff.co.nz that his younger brother was "energetic, playful and liked to smile and laugh a lot".
Abdullahi Dirie, four
The four-year-old was at the mosque with his father and four older siblings.
His uncle, 60-year-old Abdulrahman Hashi, told journalists that the young boy suffered gunshot wounds and later died in hospital.
"You cannot imagine how I feel," he told the Washington Post. "He was the youngest in the family.
Sayyad Milne, 14
Sayyad Milne, a high-school student, dreamed of one day being a footballer, and has been described as a "good-natured" and "kind" teenager.
His grieving father, John Milne, described his son to local reporters through tears.
"I've lost my little boy, he's just turned 14 … I remember him as my baby who I nearly lost when he was born," Milne said.
"He's very brave. It's so hard … to see him just gunned down by someone who didn't care about anyone or anything. I know where he is. I know he's at peace."
"He was a loving and kind brother and will be greatly missed," added his sister, Cahaya.
Husna Ahmed, 45
Ahmed was reportedly killed after rushing inside the mosque to check on her husband.
She was in the women's section of the mosque when she heard the gunfire. After reportedly helping some children escape, she went inside to protect her wheelchair-bound husband, Farid Ahmed.
Daoud Nabi, 71
Nabi had lived in Christchurch for more than 40 years, after escaping the Soviet-Afghan war in Afghanistan in 1977, and seeking asylum in New Zealand.
"My father said how important it is to spread love and unity among each other, and protect every member of the society we live in," Omar Nabi said.
Naeem Rashid and Talha Rashid
Naeem Rashid, 50, and son Talha, 21, were both killed inside the Al Noor mosque. Naeem Rashid is seen on the terror attack live stream trying to tackle the gunman.
"He was a brave person, and I've heard from a few people there, there were few witnesses. They've said he saved a few lives there by trying to stop that guy," brother Khurshid Alam told the BBC.
Junaid Mortara, 35
Junaid Mortara was killed in the attack on the Al Noor mosque. He has been remembered as a "gentle" man who supported his mother, wife and three young children.
Syed Areeb Ahmed
Syed Areeb Ahmed had recently moved from Pakistan for a job in New Zealand, to support his family. He has been described as a deeply religious man who valued education.
Farhaj Ahsan, 30
Farhaj Ahsan was a software engineer from Hyderabad, India. He moved to New Zealand six years ago. He was married with a three-year-old daughter and infant son.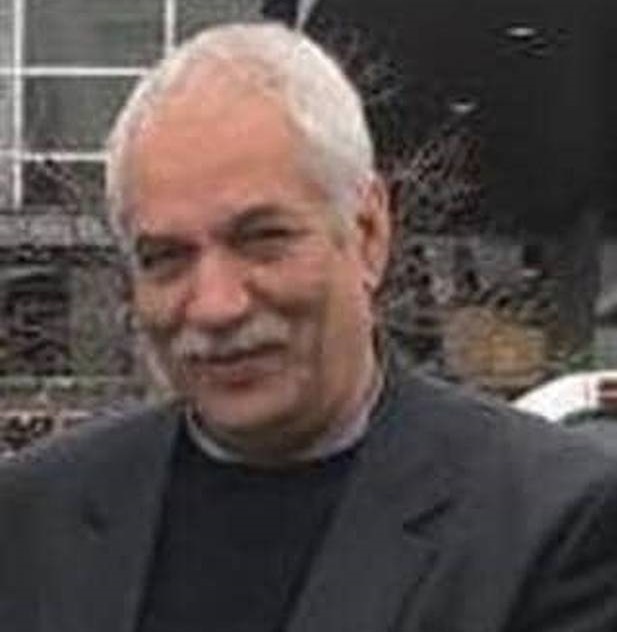 Ali Elmadani
Elmadani and his wife immigrated to New Zealand from the United Arab Emirates in 1998. He worked in Christchurch as an electrical engineer and retired in recent years.
Khaled Mustafa
Khaled Mustafa was a Syrian refugee, who only arrived in New Zealand in 2018 with his family. He was at the mosque with his two sons for Friday prayers.
Hamza Mustafa, 16
Khaled's son, Hamza Mustafa, was also killed in the attack. His mother confirmed both the death of Hamza and Khaled. Hamza's brother Zaid was injured, and is in hospital in a stable condition.
Lilik Abdul Hamid
Lilik Abdul Hamid worked for Air New Zealand as an engineer. He had a young family, including two children.
Atta Elayyan, 33
Atta Elayyan was a goalkeeper for New Zealand's national futsal team. He represented Canterbury in club competitions. Mr Elayyan was an app designer, and CEO of LazywormApps.
Hussain Al-Umari, 36
Al-Umari's mother wrote on social media that her son was killed.
His family and friends had been seeking information after al-Umari failed to return after going to Friday prayers at the Al Noor Mosque
Tariq Omar, 24
Omar's father confirmed his death. According to CNN, Rosemary Omar dropped her son off at the mosque then drove round the back to find a parking space when she heard multiple gunshots. She drove back to the front and saw "lots of bodies outside".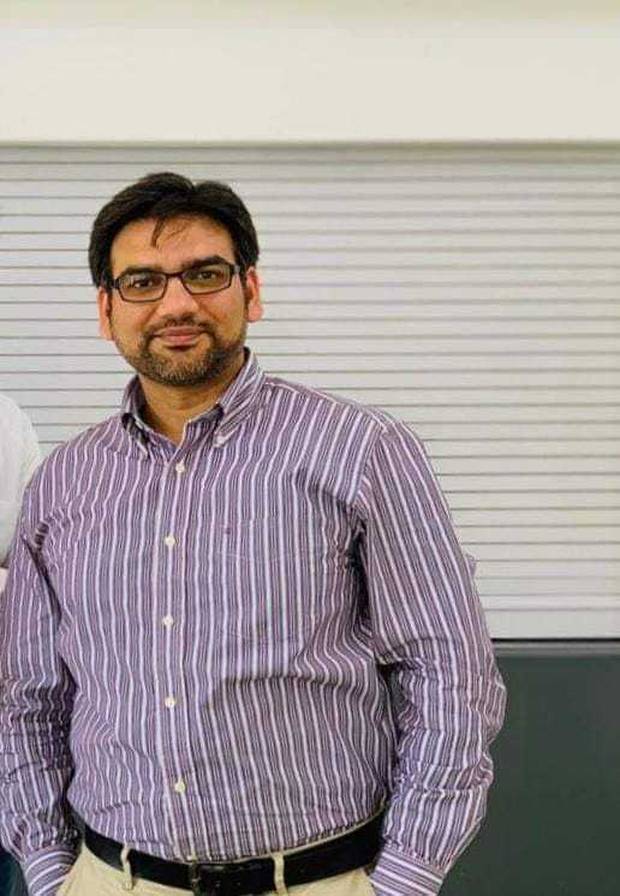 Haroon Mahmood, 40
Mahmood leaves a wife and two children, aged 13 and 11. A tutor in economics and statistics at Lincoln University from 2014-16, he also lectured in business at Linguis International in Christchurch from 2014 until April 2017, and joined Canterbury College in May 2017.
Osama Adnan, 37
Adnan was of Palestinian origin and in the process of applying for New Zealand citizenship. He had previously lived in Egypt.
Amjad Hamid, 57
Originally from Palestine, Hamid hasn't been since Friday and his family believe the heart doctor is dead.
His wife, Hanan Hamid, said she and her husband migrated to Christchurch 23 years ago.
Sohail Shahid
Named dead by the Pakistani government.
Syed Jahandad Ali
Named dead by the Pakistani government.
Zeeshan Raza
Named dead by the Pakistani government. Son of Ghulam Hassain and Karam Bibi.
Ghulam Hussain
Named dead by the Pakistani government. Father of Zeeshan Raza, husband of Karam Bibi.
Karam Bibi
Named dead by the Pakistani government. Mother of Zeeshan Raza, wife of Ghulam Hussain.
Maheboob Khokhar
Named dead by India's ambassador to New Zealand.
Ramiz Vora
Named dead by India's ambassador to New Zealand.
Asif Vora
Named dead by India's ambassador to New Zealand.
Ansi Alibava
Named dead by India's ambassador to New Zealand.
Ozair Kadir
Named dead by India's ambassador to New Zealand.
https://aboutislam.net/multimedia/world-in-picture/50-muslims-killed-terrorist-attacks-new-zealand-mosques/