One year has passed since the grim massacre of 51 Muslims in Christchurch, and New Zealanders marked the tragic event on Sunday in a small but poignant way.
An official remembrance service and mosque memorial were canceled over fears of coronavirus.
Yet, a crowd still gathered to sing and dance in honor of the 51 dead.
On Sunday, dozens of leather-clad bikers from the Tu Tangata club gathered outside the Al Noor mosque and performed a traditional Maori haka.
One photograph shows the mosque's Imam Gamal Fouda performing a hongi – a traditional Maori greeting in which people embrace and touch noses – with members of the group.
Members of the group, whose Maori name translates as 'stand tall, stand proud holy tribe' also 'hongied' other mosque members before they assembled to perform a haka.
Young girls from the Marlborough Girls College in Blenheim stood at the entrance of the mosque, holding hands and singing.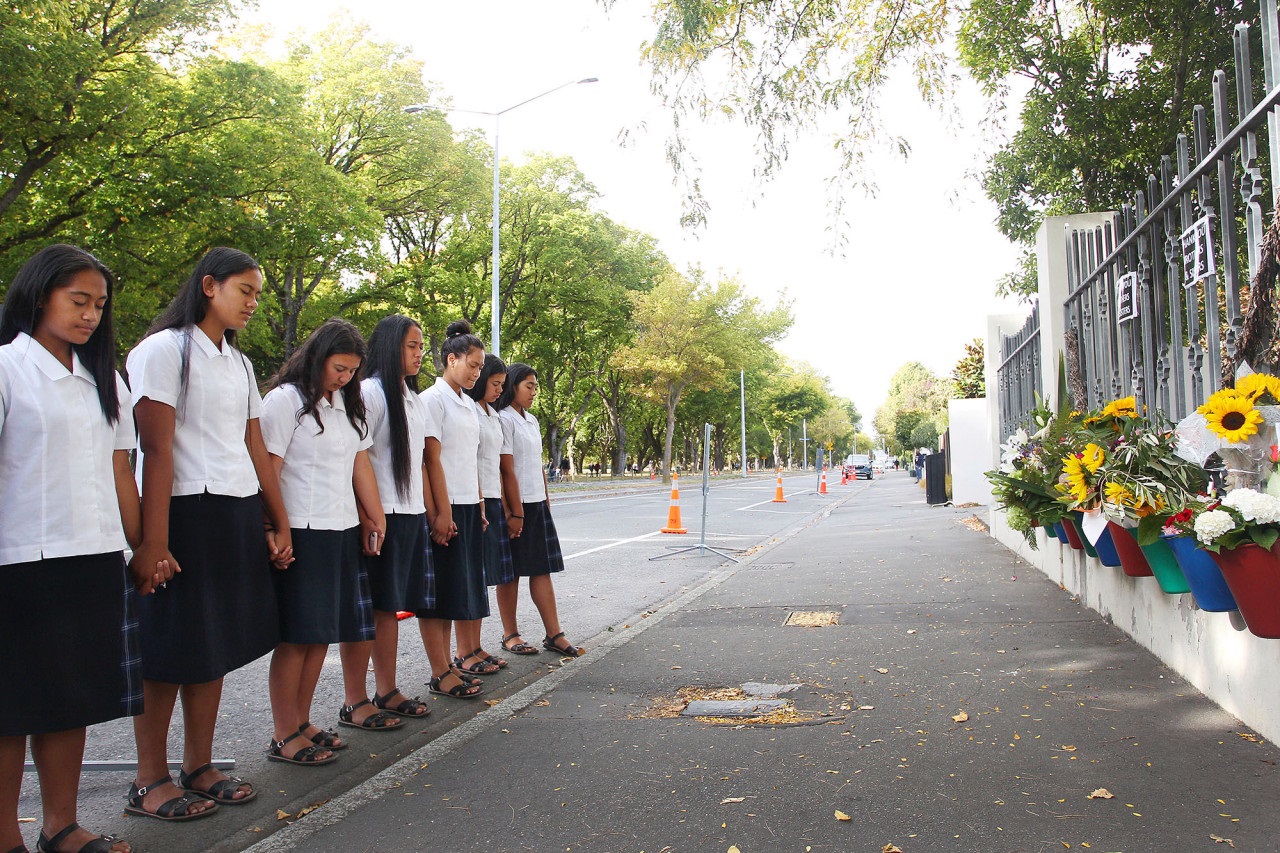 United
They were welcomed by mosque imam Gamal Fouda, who said people of all beliefs and cultures were stopping to pay their respects, and they were all united as New Zealanders.
"Of course, we lost our loved friends, family, people, and community," he said, AP News reported.
"But we are also seeing so much good has come out of it. So looking at the positive part of that. Today, it is such a privilege to be in this country."
Muslim mourners were also seen sorrowfully greeting one another Sunday at the Masjid Al Noor.
Prime Minister Jacinda Ardern said Saturday the decision to cancel the memorial event planned for Horncastle Arena was pragmatic and precautionary.
"We're very saddened to cancel, but in remembering such a terrible tragedy, we shouldn't create the risk of further harm being done," Prime Minister Jacinda Ardern said in a statement on Saturday, The Guardian reported.
Christchurch is the largest city in the South Island of New Zealand and the seat of the Canterbury Region.
It is home to 404,500 residents, making it New Zealand's 3rd most populous city behind Auckland and Wellington.
Thought the national prayer service was canceled, other plans to mark the first anniversary of the massacre are still on.
For example, a new plan to rebuild the Christchurch Linwood mosque as a center of tolerance has been announced.
Two imams in New Zealand are also planning a series of 'Meet a Muslim' events on the first anniversary of the Christchurch mosque massacre.