I enjoyed imagining myself as the heroine, although, in the back of my mind I always knew that was totally unrealistic
I mean, I looked nothing like any of the main characters in the books I read.
There was rarely any reference to an Asian person, let alone a Muslim. We were almost invisible.
A female Muslim could only ever be oppressed and wanting to escape her religion. If a minority character didn't fit one of those tropes, she wasn't worth writing about.
Filling a void for young Muslims in Australia, the second edition of the Muslim detective heroine series, Ayesha Dean, was officially released earlier this month under the title 'Seville Secret', SBS reported.
"My novel breakups xenophobia through an Australian hijabi teenager," explained the Muslim Australian author Melati Lum.
"I remember the first time I ever felt embarrassed about my ethnicity in real life. It was in the school's playground during the early 1980s in Adelaide, Australia. It was a time when any non-European person stood out like a sore thumb.
"Two boys made fun of my Asian appearance and ran off, laughing, leaving me bewildered and confused. I convinced myself it was just a joke and I laughed just in case anyone was watching. But on the inside, I was hurting. It was the first time I was strongly aware that I was different from the others," she talked about the incident which inspired her series.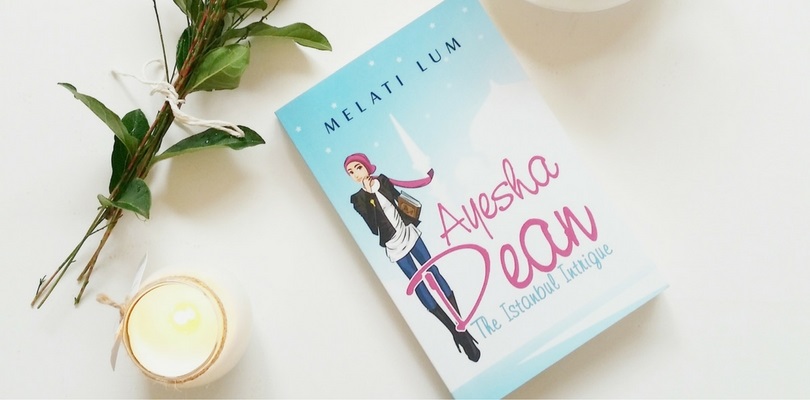 The Heroine
Lum's novel started in 2016 with the title "Istanbul Intrigue" where a Muslim girl named Ayesha and her friends Sara, a Christian Lebanese, and Jess Walker, a blonde and blue-eyed European, accompany Ayesha's uncle David on a trip from Australia to Istanbul.
Ayesha is an independent and confident character. She knows that she wants to be a detective, and she takes herself seriously, training in martial arts.
She also owns her Islamic faith and her hijab, despite being the only Muslim in her house. She takes time out of her day to pray, even while on her adventures.
The Muslim protagonist discovers a mysterious note as a result of visiting an old bookshop, their relaxing holiday starts to get a whole lot more complicated as she finds herself trying to uncover a centuries-old Ibn Arabi mystery.
New Book
The second installment, 'Seville Secret', was published in April 2019. It follows Ayesha as she travels and solves mysteries with her friends and uncle David in Spain where they meet Kareem, who is looking for his disappeared grandfather.
While searching through Kareem's grandfather's things, they come across a 16th-century diary that dates back to the times of the Spanish Inquisition.
"This middle-grade novel is both a mystery and an adventure story; there aren't only museums and ruins but also fights with villains and narrow escapes. In the past, there was rarely any reference to an Asian heroine, let alone a Muslim," said Lum.
"It's a really fun read which is suitable for parents looking for more wholesome literature for their kids. The series is especially meaningful to Muslim readers, but middle-grade readers of all genders and religions can enjoy it," the author and criminal lawyer of Malay and Chinese ancestries explained.
Muslim Superheroes
Works on 'Muslim superheroes' go back to the 40th of the last century.
Kismet, a 'Muslim superhero', started fighting the fascists and Nazis in southern France in 1944 during World War II and aided the civilians while wearing his unique remarkable yellow fez of Algeria.
Muslim heroes similar to Kismet appeared in 2000 when DC introduced a Turkish character named Janissary whose last appearance was in 2007.
Marvel character Monet St. Croix debuted in 1994 but wasn't identified as a Muslim character until 2011. In 1995, Marvel introduced a Syrian superhero named Batal and immediately killed him off.
Marvel also introduced the Ms. Marvel series in 2013, or Kamala Khan, a 16-year-old Pakistani American Muslim who discovers she has incredible shape-shifting abilities.
The series, very popular among both readers and critics, has won a large number of awards, including the prestigious Hugo Award for Best Graphic Story in 2015, along with a number of Eisner and Harvey awards.