LONDON – Opening with the astonishing display of drones, creating the shape of a snowboarder, a dove, and then the Olympic rings, the Winter Olympics in South Korea, with its 3,000 participants from 92 countries, got off to a great start.
But despite initial plans to make a 'Muslim-friendly Korea,' that included a cafeteria serving Halal food for Muslim athletes, the Korea Tourism Organization said that there had been extensive anti-Muslim protests from locals. Therefore, it scrapped initial plans to build a temporary Muslim prayer area.
The protests began online in January by an organization calling itself "the Pyeongchang Olympics Citizen's Islam Countermeasure Association," which circulated a petition using a Google form, 'Petition against the Installation of a Pyeongchang Winter Olympics Prayer Room.'
Gaining 56,000 signatures, the petition included the claim that the residents of Gangwon Province, where the Olympics are being held, are opposed to Islam.
The director of the organization filing the petition, Seo Ji-Hyun said, "The nature of Islam is to take over the world. We must ban it from the start." (1) He also said, "The government has spent too much taxpayers money on the games, and we shouldn't spend more building a prayer room." (2)
But, this attitude is at odds with South Koreans in general.
In 2015, the former President of the nation visited the United Arab Emirates. When he met Crown Prince Mohammed bin Zayed he said, "Our two nations will be able to lead the global food industry if we use a reliable halal certification system, develop mutual trust, and create many items favored in both countries." (3)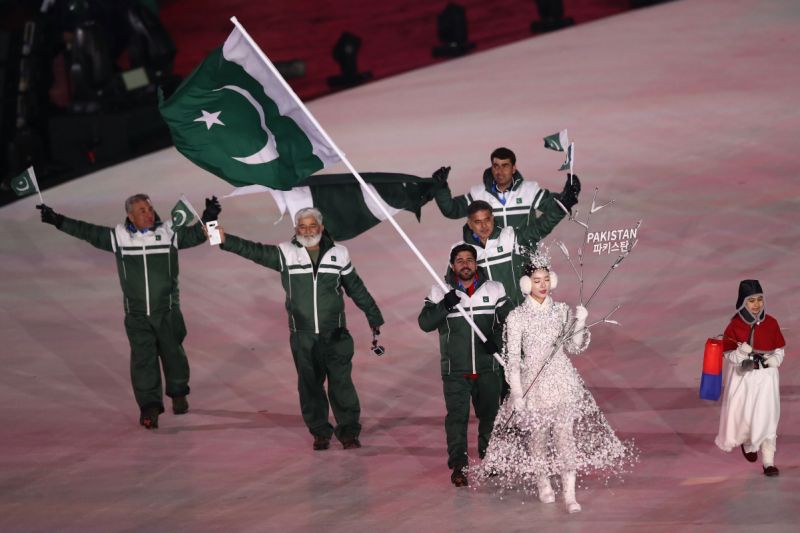 Uniting Not Dividing
South Korea is home to over 100,000 Muslims, and its main mosque in Seoul has a striking architecture, a Friday sermon in Korean, Arabic, and English, and it even has a great kebab van every week.
Muslim tourists have flocked to South Korea, with a 33% increase between 2015 and 2016, leading to 1.2 million visitors during 2017. (4)
Responding to the news, the Korean Muslim Federation said, "Olympic Games should go beyond a single nation, race, culture, and religion to achieve harmonization. This decision demonstrates that we, as a host country, lack thoughtful understanding."
Intended as a multi-faith prayer room – not just a space for Muslim athletes – the space was meant to be respectful of the diversity of religions from around the world. Something that is in line with caring for the needs of all athletes.
Instead, a growing fear, targeting Muslims, took away the right of many people of many faiths to have a sanctuary in the hectic schedule of the Winter Olympics.
By not standing up and supporting the religious rights of athletes, the Korea Tourism Organization has established a dangerous precedent, granting athletes around the world the chance to play sports, but denying people of all faiths the freedom to practice their religion in a dedicated safe space.
Established in 1924, the first Olympic Winter Games began with just 16 nations and 258 athletes. As the event has grown, sports has always been a way to bridge cultural barriers and to bring nations and athletes closer together.
It is a genuine shame that the otherwise well-known Korean hospitality has taken second place behind irrational fears propagated by the Korean equivalent of the far-right, targeting Muslims, and denying athletes of all faiths a safe prayer space, should they wish for it.
(1) https://www.koreaexpose.com/musim-prayer-room-scuppered-islamophobes/
(2) http://www.aljazeera.com/news/2018/02/prayer-rooms-olympics-anti-muslim-threats-180209050252649.html
(3) https://www.koreaexpose.com/south-korea-tapping-halal-market/
(4) https://tribune.com.pk/story/1631347/9-no-prayer-room-muslims-2018-winter-olympics/