KANDY – Several mosques and Muslim shops in Sri Lanka's central Kandy district have been set on fire in the wake of attacks from majority Sinhalese Buddhists against the minority Muslim population.
"We are facing the same situation that we had experienced with the previous government with tension, hate, and violence against Muslims are rampant especially where they are a dispersed community," Najah Mohamed, secretary of the National Front for Good Governance party in Sri Lanka, told Al Jazeera.
Mohamed added that the attacks are spreading all over the country, not just in Kandy.
Elite Police have been deployed in Teldeniya in Kandy district 160 km (99 miles) from the capital Colombo to control the unrest that followed the attack on a Muslim-owned shop late on Sunday.
Sudarshana Gunawardena, director general of the Government Information Department, said the "police curfew was imposed in the Kandy district until Tuesday morning".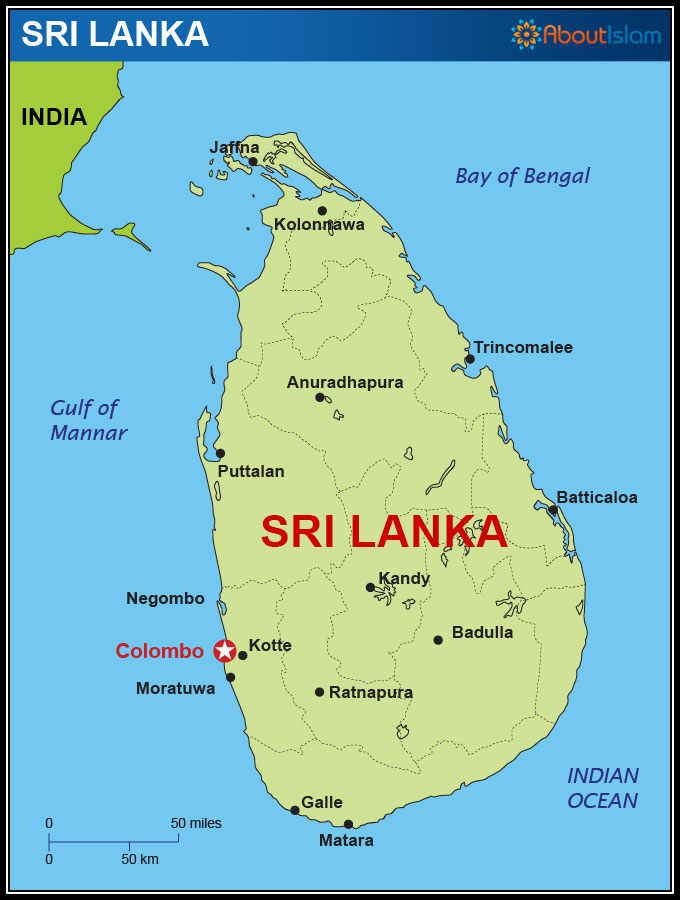 He said in a statement that those who violated law and order would face stern action.
"The police were put on alert to ensure that the enforcement of the law proceeds without hindrance and the situation does not spiral into an inter-communal conflagration," Gunawardena said.
Muslims told Reuters by phone that some attacks on Muslim-owned properties had taken place after the start of the curfew, which took effect at about 3 pm local time (09.30 GMT).
"The failure of the law and order machinery has resulted in this," Rauff Hakeem, a senior Muslim minister in President Maithripala Sirisena's administration, said.
"The damage is unimaginable. This is clearly hate crime."
Some observers blame the hardline Bodu Bala Sena (BBS) group for the ongoing violence.
"The violent BBS mobs manipulated the situation to fuel attacks against Muslims in an unprecedented way and started attacking people. In the afternoon the police and curfew were here, but there are still rising underreported incidents taking place," Mohamed said.
Religious and ethnic violence can turn deadly in Sri Lanka, where Muslims account for 10 percent of the population and Buddhists Sinhalese makeup nearly 75 percent.
An anti-Muslim campaign was launched following the deadly Aluthgama riots in June 2014.
When he came into power in 2015, President Maithripala Siresena vowed to investigate and tackle the rise of anti-Muslim crimes, but no significant progress has been reported.