LAGOS – Nigerian Muslims have launched on Monday weeklong activities to commemorate the 100th anniversary of one of Africa's most celebrated Muslim thinkers, Sheikh Adam Abdullahi al-Ilory.
"It was no coincidence that Sheikh el-Ilory came almost exactly 100 years after the departure of Sheikh Uthman Bin Fodio. The two of them shared a lot of similarities and they left behind a legacy of advancing Islamic thoughts and education," according to Sa'ad Abubakar III, the Sultan of Sokoto in northern Nigeria and head of Nigeria's estimated 100 million Muslim population, Anadolu Agency reported.
El-Ilory is a widely published Arab Muslim author and founder of the country's foremost Arabic school Markaz.
He was born in 1917 and died in 1992. The event was organized in 2018 for logistical reasons.
An alumnus of Al-Azhar University in Cairo, Egypt, he was known as a fearless social critic who was especially renowned for his mastery of Qur'an exegesis, history, and philosophy.
Bin Fodio, about whom el-Ilory wrote and dedicated several treatises, was a Muslim reformer.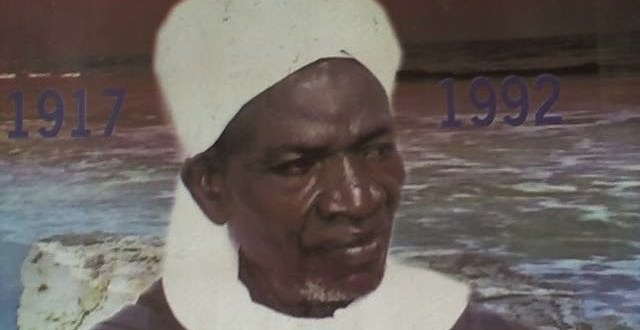 The Sultan of Sokoto chaired the centenary event, attended by the country's senate president Abubakar Saraki, governors, and several state and federal parliamentarians.
"Development and sciences started from the Muslim ummah. This was the legacy inherited and advanced by the late sheikh. But where are [the Muslims] today? We need to reevaluate ourselves and retrace our steps […] The world is not waiting for us. We must do everything to promote the legacies of knowledge," Abubakar added.
Yusuf Jumah, head of the Markaz alumni, made a proposal to establish a university in honor of the late Muslim thinker, calling on the Nigerian authorities and the business community to contribute to the cause.
"Our aspiration is to preserve his legacy and take it to the next level. We aspire to promote scholarship [… ] and research, and build more infrastructure to accommodate more students, raise its stature to a tertiary institution with lecturers from wide and far, especially Azhar University," he said.
Sultan of Sokoto Rejects 'Un-Islamic' Gender Equality Bill