In the US, about 99% of Muslim children attend public schools. However, a great majority of them face identity issues, disconnection from their faith and an erasure of influential Muslim role models to look up to in order to feel normal and accepted in the diversely apparent Western environment.
As a result, Muslims have started to reclaim and assert their narratives. Generation M's accomplishments and contributions are booming and this helps curate our era's Islamic history better via literature, fashion, food and science to name a few.
Having said that, there are new contributors to this history: the Muslim youth. Indeed, many landslide and prideful moments for the ummah are often achieved by these young entrepreneurs.
Therefore, check out six post-millenniums who are making waves in and outside the ummah by writing history.
1- Aminah Jasmine Rahman
Today, at 14-years-old, Rahman is the author of two poetry collections—Poems by Aminah and Soul Change— and a multi-award winner. She is so young and so wise at the same time. Read her poem Glittering Space and perhaps you will come to the same conclusion.
Aminah Rahman is also the winner of the 2015 Young Muslim Writers Awards. This Muslim Youth is inspirational as it gets for folks her age and beyond. She lives in the UK.
Check out her books at major online book distributors.
2- Anwar Diggins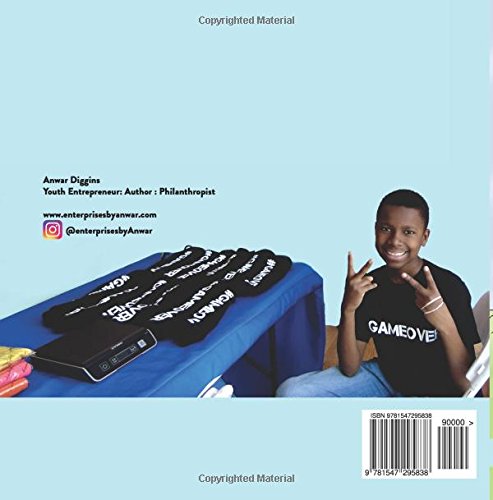 Recipient of the 2018 NAACP's Rising Star Award, Diggins is an American author of the children's book titled Game Over : Life Outside of Video Games.
With his book, he aims at raising awareness on fun activities hardcore gamers can do to avoid the depression and loneliness that come with playing video games non-stop based on his own experience. An already aspiring business savvy individual, Anwar Diggins is a philanthropist dedicated to the cure of cancer.
Check him out on Instagram @enterprisesbyAnwar.
3- Amaya Diggins
Sister to the previous cited Top Influential Muslim Youth, Amaya Diggins founded Hijabi Fits.
The 11-year-old became an inspirational entrepreneur and role model when she decided to make the change she wanted to see; designing fitting, stylish and attractive hijabs for her age group. Her contribution to history is unprecedented.
Most hijab designers catered to an older crowd, and when their hijabs catered to younger girls, they didn't fit right. Kuddos to Amaya Diggins for her brilliance.
4- Stephanie Kurlow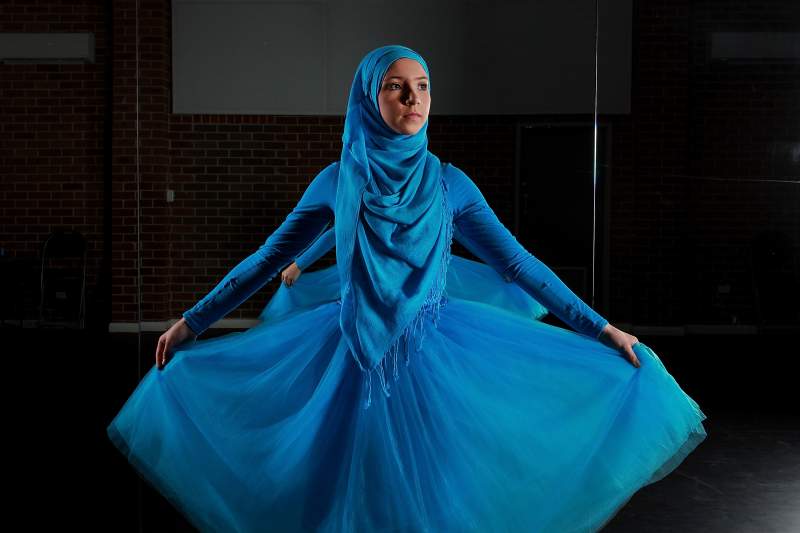 Kurlow is an Australian-Russian convert to Islam. The 15-year-old Muslim Ballerina showed the naysayers that religion is not a barrier to achieve one's dreams. Anything can be done and one just needs to believe in one's potential.
As the first Muslimah Ballerina, Kurlow did just that and modestly. She is an inspiration to Muslims of all ages everywhere; especially in Australia, her hometown.
5- Juwayriyah Ayed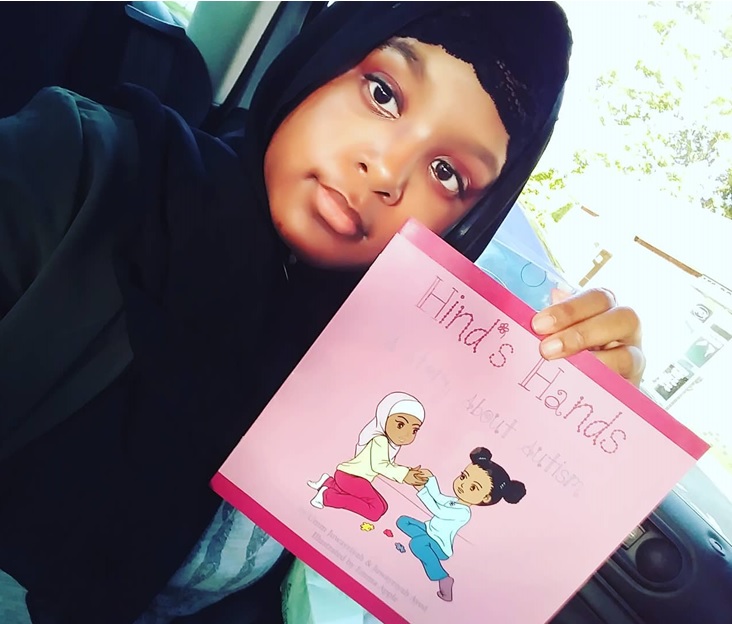 Co-author of the children's book Hind's Hands and one of the curator of the first Muslim Fiction app by American Umm Juwayriyah, her mother, Juwayriyah's book helps raise awareness on autism; especially in Muslim settings. These contributions are much needed and pave the way for upcoming Muslim works.
6- Mena and Zena Nasiri
The Nasiri Sisters founded Girls of the Crescent; a NFP organization dedicated to collect books with diverse characters and most importantly Muslim ones to help the Muslim youth relate better to their identity.
The books donated to them are donated in turn to mainstream libraries. With their efforts, they hope that no Muslim Youth struggle to see themselves represented in books written in the West. The 14-year-old Mena and her 15-year-old sister Zena live in Michigan, USA.
Let us introduce these children to our children so that they can be inspired and also make the change they want to see.
First published: December 2018