Having a great relationship with a loved one takes care and attention. If we want to love Prophet Muhammad, we need to make a continual effort to know him.
Here are 15 best and easy ways to learn about Prophet Muhammad (PBUH) captured by the following audiobooks, video series and films. Check the reviews and have a sample listen. Enjoy!
Audiobooks
1 – The Sealed Nectar: Biography of Prophet Muhammad
By Darussalam Publishers, Safiur Rahman Al Mubarakpuri
From the Publisher's Summary: "A complete authoritative book on the life of Prophet Muhammad PBUH by Sheikh Safi-ur-Rahman al-Mubarkpuri.
The Sealed Nector was honoured by the World Muslim League as first prize winner book. Whoever wants to know the whole life style of the Prophet in detail must listen to this audio-book."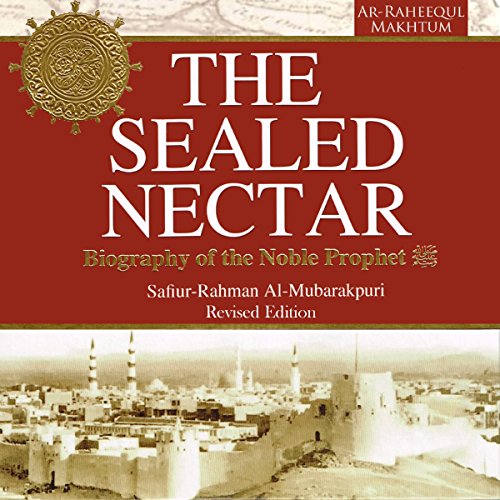 2 – Muhammad: His Life Based on the Earliest Sources
By Dr. Martin Lings
From the Publisher's Summary: "Widely recognized as the best biography of the Prophet (peace and blessings of Allah be upon him) in English, Dr. Martin Lings' award-winning book is now available in audio, read by well-known narrator Sean Barrett.
This excellent audiobook is the first of its kind and has been selected by a number of organizations as a worthy introduction to the life of Prophet Muhammad (peace and blessings of Allah be upon him), including Muslim Welfare House, London, and the Muslim Council of Britain."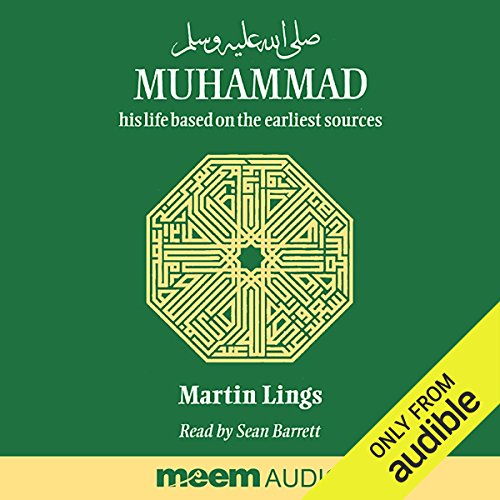 3 – Memories of Muhammad: Why the Prophet Matters
By Omid Safi
From the Publisher's Summary: "In Memories of Muhammad: Why the Prophet Matters, leading Islamic scholar Omid Safi presents a portrait of Muhammad that reveals his centrality in the devotions of modern Muslims around the world.
This religious biography offers new insights into Islam, covering such hot button issues such as the spread of Islam, holy wars, the role of women, the significance of Jerusalem, tensions with Jews and Christians, wahabbi Islam, and the role of cyberspace in the evolution of the religion."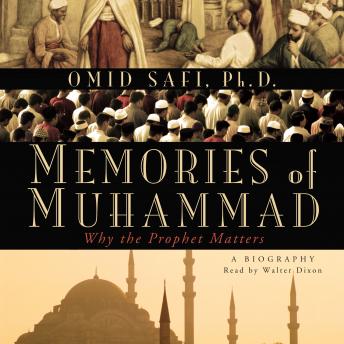 4 – Muhammad: A Prophet for Our Time
By: Karen Armstrong
From the Publisher's Summary: "From the best-selling author of Islam: A Short History comes an important addition to the Eminent Lives book series. A former Roman Catholic nun and winner of a Muslim Public Affairs Council Media Award, Karen Armstrong shows how Muhammad's life can teach us a great deal about our world….
Armstrong sets the record straight, shattering the myth that Islam is a religion of cruelty and violence. One of the world's leading religious experts, Armstrong is a deeply respected voice in the continuous struggle for interfaith understanding. Her cogent assessment of Muhammad's genius and insightful summary of his authentic beliefs are priceless in this modern world troubled by religious extremism and intolerance."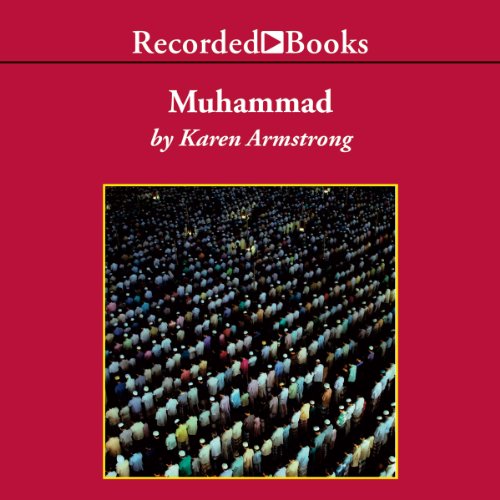 5 – In the Footsteps of the Prophet: Lessons from the Life of Muhammad
By Tariq Ramadan
Publisher's Summary: "… a marvelous biography of the Prophet Muhammad, one that highlights the spiritual and ethical teachings of one of the most influential figures in human history. Here is a fresh and perceptive look at Muhammad, capturing a life that was often eventful, gripping, and highly charged.
Ramadan provides both an intimate portrait of a man who was shy, kind, but determined, as well as a dramatic chronicle of a leader who launched a great religion and inspired a vast empire. More important, Ramadan presents the main events of the Prophet's life in a way that highlights his spiritual and ethical teachings."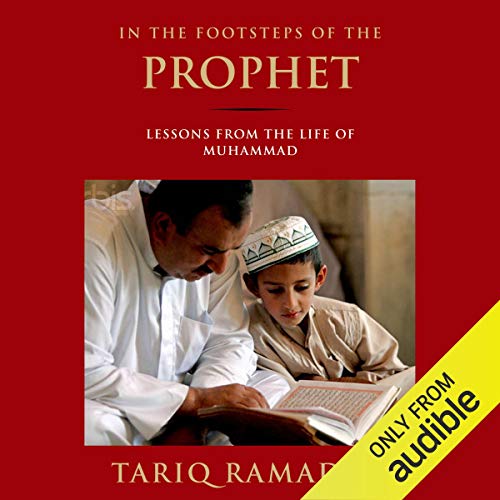 Audio Series
6 – Life of Muhammad and beginnings of Islam (3-Part Series)
By Khan Academy
Description: "The early life of Muhammad including his work as a merchant, his marriage to Khadijah, his early revelations and the persecution of early Muslims by his own Quraysh tribe."
7 – The Life Of The Prophet Muhammad
By Hamza Yusuf Hanson
Description: "This brilliant narration of the life of the Prophet Muhammad (peace and blessings be upon him) was presented by Hamza Yusuf in a twelve week course based on the book, 'Muhammad' by Martin Lings. It is unrivaled in its analysis of the Prophet's life, making his amazing persona come alive.
The focus of the narration is the Prophet's relationship with Allah through the Qur'an. Listeners learn verses in the order they were revealed to show how they impacted the young Muslim nation."
Videos
8 – Seerah for New Converts (13+ Video Series)
By About Islam
Description: "This is a special series of articles and videos for new converts to learn about Islam in a comprehensive way through learning the Seerah (Biography of Prophet Muhammad, peace be upon him) in a gradual chronological way from Year 1 to Year 23 of the mission of our Prophet."
9 – A Mercy for Mankind: Seerah – Biography of the Prophet Muhammad (pbuh/s.a.s)
By Yasir Qadhi
Description: "Join Shaykh Yasir Qadhi as he gives a detailed analysis of the life of the Prophet (S) from the original sources."
10 – Seerah: The Life of the Prophet Muhammad (PBUH)
By Sheikh Shady Alsuleiman
Description: "The biography of the greatest man to walk this earth: Muhammad PBUH."
11 – Life Of The Final Messenger – Muhammad pbuh (Seerah)
By Mufti Ismail Menk
12 – Seerah – Life of Prophet Muhammad (ﷺ)
By Shaykh Ibrahim Osi Efa
Films
13 – The Message
Description: "The film chronicles Islam's beginnings in Mecca in which the Muslims are persecuted, the exodus to Medina and ending with the Muslims' triumphant return to Mecca."
14 – Islam Muhammad Legacy of a Prophet (PBS)
Description: "Muhammad: Legacy of a Prophet is a PBS documentary film about the life of the Islamic prophet Muhammad based on historical records and on the stories of living American Muslims who call Muhammad the Messenger of God."
15 – Muhammad: The Last Prophet
Description: "An animated cartoon movie of the story of Muhammad called Muhammad The Last Prophet."