The speech before the khalifa
The granddaughter of Prophet Muhammad (PBUH), had just spoken truth to power—in front of Yazîd ibn Muʿâwiyah, the khalîfa, the Umayyad ruler in Syria. Zaynab bint ʿAli paused, and then delivered the speech that became famed throughout history for its eloquence, its ferocity, and its passion.
"Allah and His Messenger have spoken the truth, O Yazîd!
"Then evil was the consequence to those who dealt in evil, because they denied the revelations of Allah and made a mock of them." [Sûrat Al-Rûm, 30:10]
O Yazîd, did you really think that when we were shackled by the corners of the earth and the sky's canopies—such that we were herded about as prisoners are herded—that we were humiliated with Allah while you held a position of honor, and that this is due to the greatness of your rank?
You turn your nose up at others and look at yourself in exuberant exultation as you see the world lain out before you and your affairs proceeding harmoniously. What you have actually been given is respite and lavishness, but this is the statement of Allah (Glorified and Exalted):
"Let not the Unbelievers think that Our respite to them is good for themselves: We grant them respite that they may grow in their iniquity; But they will have a shameful punishment. "[Sûrat Âl ʿImrân, 3:178]
Is it just, O Son of Freedmen, that you keep your wives and female slaves in seclusion while you parade around the daughters of the Messenger of Allah having removed their protective layers and forcing them to raise their voices —depressed, scurried about on camels, enemies guiding them from place to place, unguarded and unsheltered, watched equally by strangers and familiar people, and without a guardian from among their men-folk?
How would it even be possible for someone who looks toward us with insolence, hatred, grudges, and malevolence to slow down the pursuit of our abuse?
Did you actually say—without feeling guilty or deeming it significant— "If only lords of mine at Badr could see" while scraping Abu 'Abdullah's teeth with your walking stick? How could you be otherwise when you have scraped the scab off the wound and nipped us in the bud by spilling the blood of the progeny of the Messenger of Allah and the stars of the earth from the family of ʿAbd Al-Muṭṭalib? Soon you will most certainly gather together with them before Allah, and you will most certainly wish that you had been blind, mute and did not say, "They'd cry repeatedly with joy."
O Allah, take the matter of our rights into Your Hands and avenge us of those who have wronged us!
By Allah, you have not run away except within your own skin, and you have not cut anything other than your own flesh. You will come before the Messenger of Allah despite yourself while his flesh and blood are in the Divine Sanctuary on a day when they will be united after having been dispersed. For Allah (Glorified and Exalted) says,
"Think not of those who are slain in God's way as dead. Nay, they live, finding their sustenance in the presence of their Lord." [Sûrat Âl ʿImrân, 3:169]
Those who positioned and affirmed you in your authority over the lives of Believers will soon know—when Allah is the judge, Muhammad is the plaintiff, and your own wounds bear witness against you for ("evil is the exchange for the wrong-doers" and "who is worst in position and weakest in forces!")
And even though I deem you to be of paltry worth and heinous anger, our eyes flow and our chests burn. This does not compensate or benefit us as al-Hussain has been killed. The Party of Satan has brought us before the Party of Fools in order to give them the property of Allah as payment for them violating matters made sacred by Allah. Such hands drip with our blood; such mouths nurse from our flesh; and such pure bodies are preyed upon at night by roaming wolves.
So if you take us as booty, you will be held liable when you find nothing other than your own actions before you, screaming, "O Ibn Marjânah[i],"
By Allah, I am afraid of nothing other than Allah, nor do I complain to anyone other than Allah. So scheme away, sally forth, and exert your utmost effort. By Allah, nothing will ever wash away the shame of what you have done to us.
And all praise is due to Allah Who sealed the lives of the masters of the young men of the Gardens with felicity and forgiveness, thereby guaranteeing them Paradise. I ask Allah to raise their ranks and to guarantee them an increase from His largesse, for He is the Omnipotent Guarantor."[ii]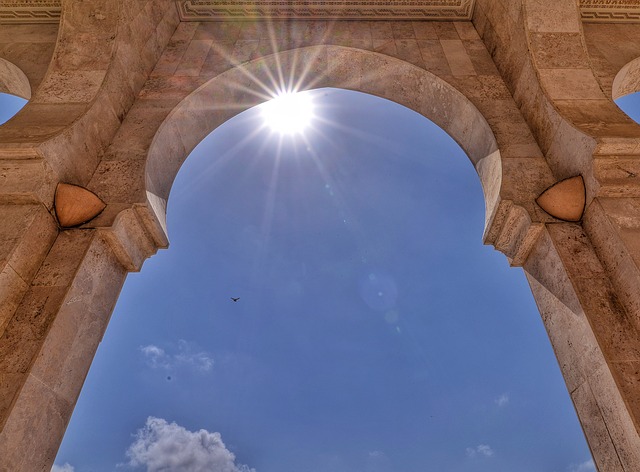 Pages:

1

2