The Black American Muslim Conference featured intriguing workshops and hot-topic discussions. On the second day of the conference, held 19-21 April in Atlanta, Georgia, participants poured in to hear the first two panel discussions concerning Marriage and polygamy.
The workshop titled, "Go Get Your Own Man!" A Hard Look at Polygyny and Interracial Marriage was presented by panelists: Jamillah Karim, Faatimah Knight, Ubaydullah Evans, and Imam Siraj Wahhaj.
Did Islam invent polygamy?
An intensive discussion was launched as Imam Siraj Wahajj began his discussion with the quote, "Islam did not invent polygamy, the Quran was sent to restrict it." Female and male participants alike sat at the edge of their seats, as each panelist provided their own perspective on the issue of polygamy.
Faatimah Knight spoke on the beauty and balance of being allowed to choose the type of marriage you want. Dr. Jamillah Karim provided insight into why she chose the path of polygamy for herself and can be quoted as saying, "I think I loved her (my co-wife) before I loved my husband." This quote referenced the fact that her co-wife was a longtime friend and companion prior to marrying her husband.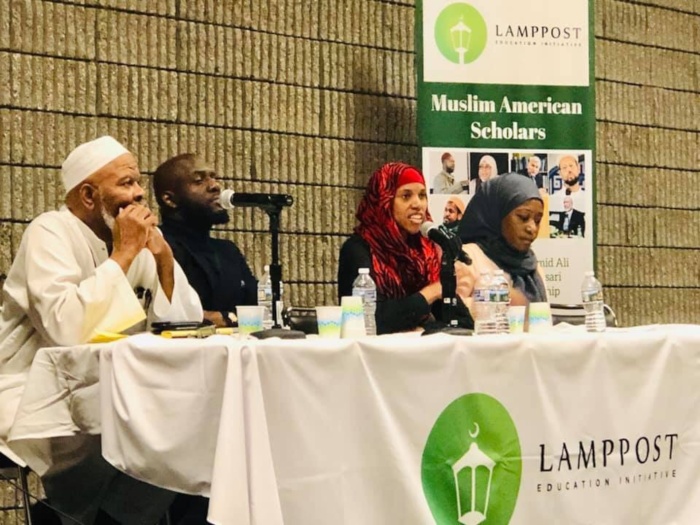 The participants dived into questions and wanted to know how to advise friends and others on how to pass the pain of polygamy when it isn't done correctly. The women lined up with questions and a few men inquired about the topic as well.
However, the repeated question was how to resolve the issue of the law of the land (having only one wife) when someone wants to practice polygyny. One attendee can be quoted as saying, "I would have a problem with that," in response to one of the panelists comments about only one of the two marriages being recognized by the state.
As the women lined up to ask questions, men were uniquely quiet. After the lecture concluded, an elder gentleman stated, "I do not believe I will be able to afford to make as much as some of our black women want us to make," Brother Akbar Ali. His comment was in response to a question related to finances and completing converting the expenses of multiple wives. Sr. Jamilah Karim mentioned the importance of polygyny being reserved for the spiritually and financially capable men amongst our community.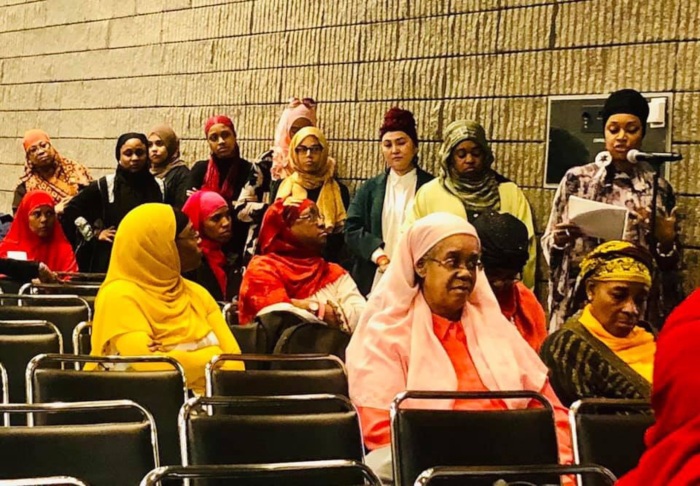 Racial divide in Muslim communities
Another intensive lecture was on the topic of race relations, titled, How true is the racial divide in communities, and how do we perceive each other?
This discussion was an interesting discussion to have. We delved into what leads to the breakdown between race relations within the Muslim communities.
"We need more coming together and having open spaces to be free to address the issue of race. I don't speak for all South-Asians, but we all come with different experiences that shape our understandings and misunderstanding of one another, and our reactions," Erum Siddique.
"We should be able to identify in the problematic theory of race, we have been compelled to think of race as defined by white supremacy. We as Muslims have a unique opportunity to change that."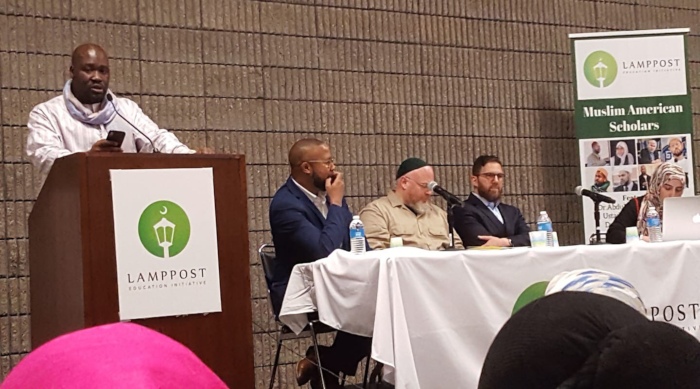 As questions and answers opened up for the conference participants, people hurried to the microphone. This conversation had sparked some intense passionate feelings and perspectives from audience members.
"I think it's hard to hear that we (African Americans) are being perceived as doing something wrong by others. We are the most marginalized community out there. I had a small issue with some of the issues presented by the panelists," Sr. Aliyyah.
"Although the conversation was uncomfortable at times, I learned a lot about race and the racial divide within our communities," Saudia Shabazz.
During the lecture, From Survival to Revival, Shaykh Abdullah Quick provided the audience with ten points to move from surviving to reviving as black Muslims in this country:
1. Taqwa
2. Return to authentic sources by understanding the difference between Islam and culture
3. Focus on Islamic character before aqeedah, manhaj, tariqa, and ibadah
4. Pray to Allah for wisdom and balance
5. Healthy empowered families (healthy lifestyles, diets, treatment of family, women knowing their rights, families that are dynamic)
6. Mutual consultation in our families, communities by involving the young people in family decisions and having town hall meetings in masjid.
7. The empowerment of the Muslim by developing a system to bring in talented people.
8. Community Outreach and calling to the good and forbidding the evil. Create real solutions to the problems on the ground.
9. Cooperation and unity – operational unity we need to look at the good in each Muslim and not reject people due to differences.
10. Special emphasis on youth involved in leadership.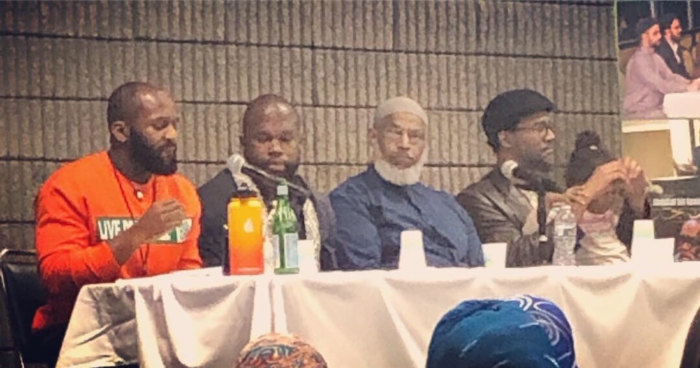 As the evening unfolded, Imam Khalil Abdul-Rashid gave a lecture on Malcom's vision for American Islam. His poignant message touched the hearts of many but can be best described by one of the participants, Sister Maryam,
"I've always loved Malcolm but learning about his lectures at Harvard and his plan for black Muslims in America really has made me love him more. I am so appreciative of Imam Khalil doing this work and locating the archives of Malcom X's Lectures."