Down's syndrome is an intellectual disability caused by an extra chromosome 21. Typical symptoms include mild-moderate intellectual development, delay in reaching childhood milestones, and characteristic facial features.
Despite the fear of parents, in most cases people with Down's syndrome will meet the same milestones as everyone else should be given every opportunity to do so. With correct planning, they can attend mainstream education, obtain and sustain employment and live independent lives.
In this article, we highlight five inspiring people with Down syndrome who proved that life with Down syndrome is a life worth living.
1- Hiba al-Shurafa – Teacher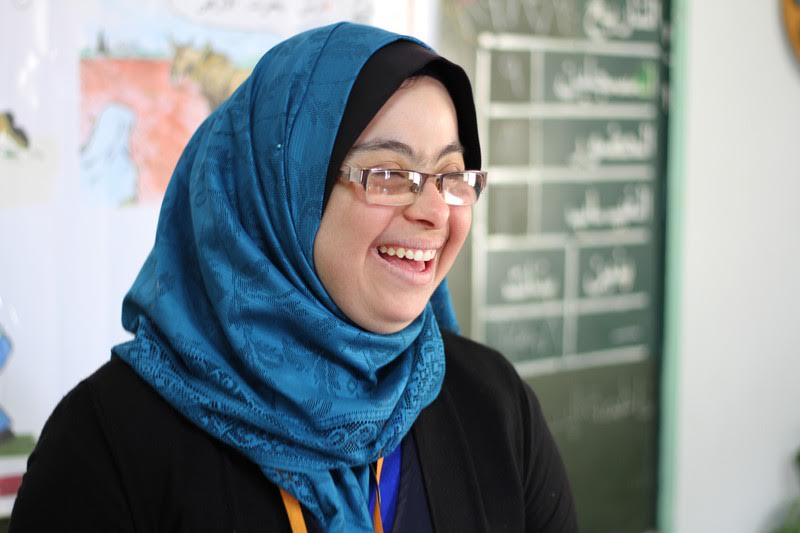 The 26 years old Muslim woman, Hiba, is the first trained teacher with Down syndrome in Gaza. She teaches first and second grades a variety of subjects including mathematics, Arabic, science, religion, social studies and English.
"At the beginning, I found it difficult to transmit information to the students. "Now I am beginning to feel comfortable.", she said. Read more about Hiba.
2- Mélanie Ségard – Weather Presenter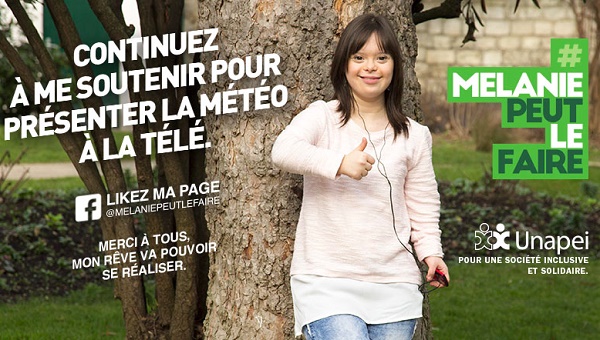 The first woman with Down syndrome to present the forecast. The young French woman fulfilled her dream when, after her Facebook campaign, two TV channels invited her to present the weather recently. Mélanie has been working in a company where she makes packaging and she wants to be a makeup artist. More about Mélanie.
3- Yulissa Arescurenaga – Fitness Instructor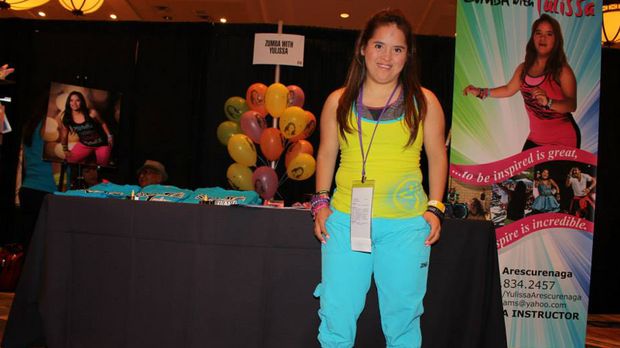 The 24-year-old woman is now the first and only licensed Zumba instructor living with Down syndrome. She practiced Zumba routines for six hours a day, over the course of six years. Now she teaches classes in San Francisco. More about Yulissa.
4- Geoffrey Mikol – Photographer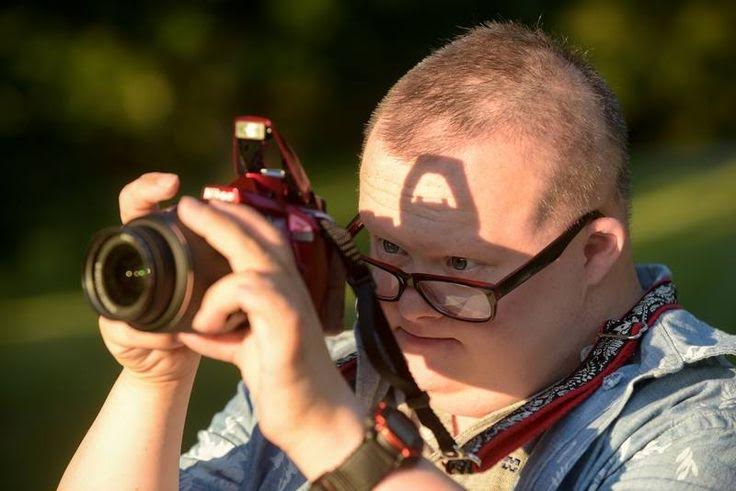 Geoffrey is a professional artist that owns River Bend Gallery with his family, in historic Galena, Illinois. As a person born with Down syndrome, the 23 years old boy has found a special connection with photography as a means of expressing himself and decided to become a full-time artist. More about Geoffrey.
5- Kenny Cridge – Oldest person with Down syndrome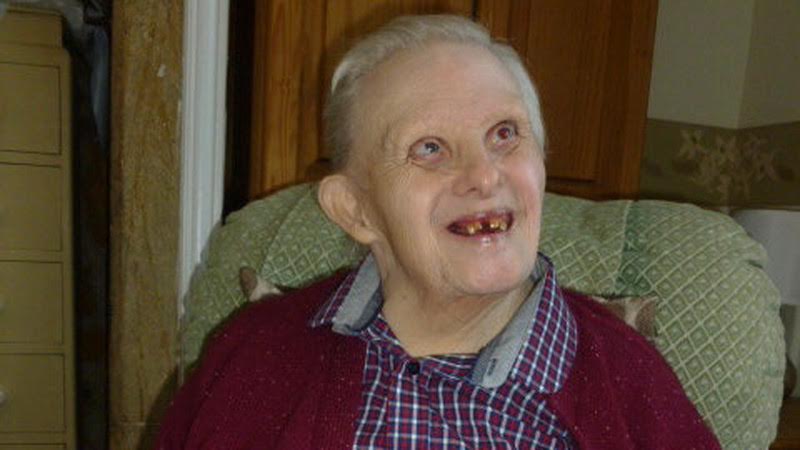 Although the life expectancy is said to be slightly shorter for people with Down syndrome than the average, Mr. Cridge is a living example that there are always exceptions. Just a few weeks ago, he celebrated he 77th birthday. He still enjoys playing his harmonica, eating sweet treats and joking with fellow residents. Read more about Kenny.
And what message do people with Down syndrome send us?
"What we really need is education, job, opportunities, friends and some love. Just like everyone else. Are these needs special?"