Considered as the world's most persecuted minority by the UN, the Rohingya Muslims continue to suffer decades of discrimination and persecution in Buddhist-majority Maynmar.
Over the past decade, thousands of Rohingyas have been killed since violence broke out in 2008, forcing hundreds of thousands to flee their homes to neighboring countries.
Violence escalated against the Muslim minority in October 2016 after nine police officers were reportedly killed near border with Bangladesh.
Who are Rohingyas
The word "Rohingya" means "from Arakan" and refers to the historical origins of ethnic Rohingyas who fled Arakan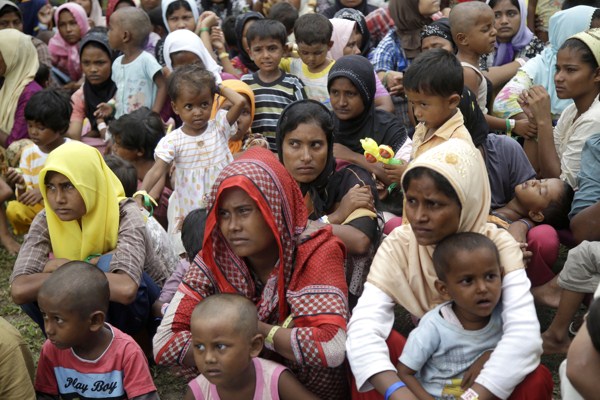 for Burma, modern-day Myanmar, when the British began to colonize Southeast Asia.
Following the collapse of the Arakan Kingdom, this ethnic group fled enslavement in their homeland for other countries in the region and has faced persecution for centuries.
Despite international pressures, Maynmar's government refused to grant Rohingya Muslims the citizenship , issuing temporary identity cards known as "white cards" to these internally displaced persons (IDPs).
Indiscriminate
The latest wave of violence against Rohingyas began in October 2016 when nine police officers were killed near border with Bangladesh.
The army retaliated with launching major sweeps in the area, in what observers describe as "indiscriminate" campaigns against Rohingya Muslims.
According to the International Organization for Migration, about 21,000 people fled to Bangladesh since the violence broke out in October.
Human Rights Watch estimated that at least 1,500 buildings have been destroyed as of early December 2016.
Rights groups also estimate that there are around 140,000 Rohingyas now living in refugee camps in Myanmar, 130,000 in Malaysia and as many as 300,000 in Bangladesh.
Ethnic cleansing
The ongoing persecution of Rohingyas has triggered calls for the international community to pile pressure on Myanmar's government and end the persecution of the Muslim minority.
Last month, a dozen of Noble Peace Prize winners signed an open letter to the UN Security Council, describing the crimes against the Rohingyas as a "human tragedy amounting to ethnic cleansing"
"If we fail to take action, people may starve to death if they are not killed with bullets and we may end up being the passive observers of crimes against humanity, leading us to once again wring our hands belatedly and repeat the dreaded words 'never again" they said.
Amnesty International also accused the government of Myanmar of engaging in a "campaign of violence against Rohingya people that may amount to crimes against humanity".
In a bid to ease pressure on the country, Myanmar's government formed a panel, led by former UN chief Kofi Annan, to investigate abuses against the Rohingya Muslims.
The panel, however, insisted that it has found no evidence of genocide against the Rohingyas, a claim dismissed by Human Rights Watch.
Recently, a tragic picture of a 16-month-old Rohingyan boy named Mohammed Shohayet has been circulated. The boy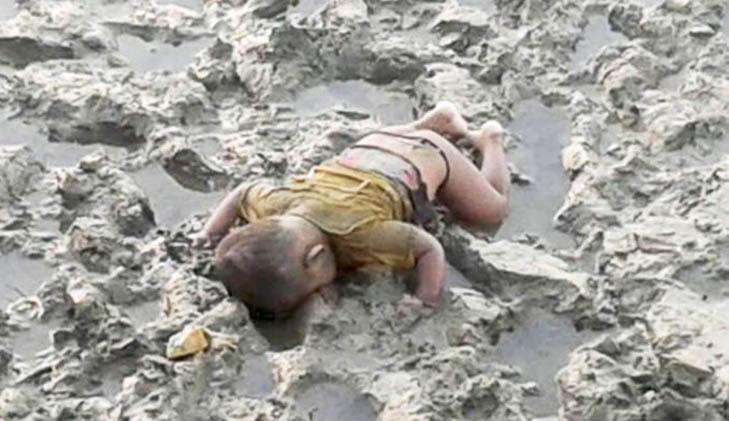 was killed as Burmese guards fired on refugees fleeing a genocide. The image recalls for many the heart-wrenching picture of Alan Kurdi, the dead Syrian refugee whose corpse washed up on a Turkish shore in 2015.
Read more: