"The likeness of those who spend their wealth in the Way of Allah, is as the likeness of a grain (of corn); it grows seven ears, and each ear has a hundred grains. Allah gives manifold increase to whom He pleases. And Allah is All- Sufficient for His creatures' needs, All-Knower" (Holy Qur'an,chapter2, Verse 261
During Ramadan , Muslim charity organizations hurry up to offer campaigns like food pack , financial donations, collective Iftars, shelters and many others, to the poor and needy to grasp the blessings of this holy month.
Muslims 4 Humanity page has the pleasure to present a collection of humanitarian campaigns conducted by well-known organizations as a way of spreading the word about their projects this Ramadan.
Check Ramadan charity campaigns, spread the word and get involved.
---
Alhamdulillah, the blessed month of Ramadan is upon us once ag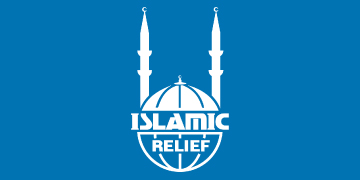 ain. With it comes an unmissable opportunity to do good deeds and gather as many rewards as possible, insha'Allah.
One of the many blessings of Ramadan is that it enables us to experience in a small way what the poor and destitute go through on a daily basis. The long hours without food and water should remind us of how fortunate we truly are to have an abundance of food at the time of iftar, whilst millions are forced to remain in a state of hunger and thirst for days and weeks through no fault of their own.
The Prophet (SAW) said: "Whoever helps his brother in his time of need, Allah will be there in his time of need." (Muslim)
---
YOU GIVE, WE SERVE
"Whoever feeds a fasting person will have reward like that of the fasting person, without any reduction in his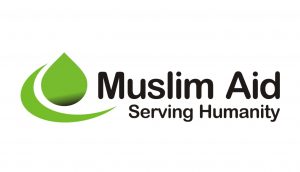 reward." (Tirmidhi)
Ramadan 2022 is almost upon us and it is a time for us to remember our heritage and work to become closer to Allah (SWT). The rich history of the Islamic faith is something to be celebrated, and it is through our festivals and traditions that we are able to gain a deeper understanding of our origins – both as individuals and as Muslims.
The Holy month of Ramadan is one of the most significant periods of the Islamic calendar – it is an opportunity to reap the blessings and rewards that this auspicious month brings to all. Donate Now
---
Be One With The Hungry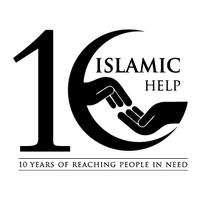 The holy month of Ramadan is the ninth month of the Islamic calendar. It is the month during which the Holy Quran was revealed as guidance for all mankind for the very first time. Ramadan is about sacrifice, patience and discipline. There are countless ahadith attesting its significance.
Every year Ramadan graces us with its presence. During this month Muslims fast from sunrise to sunset and abstain from eating, drinking or sinful or inappropriate activities. It teaches us self-discipline and control whilst rewarding us with taqwa and enlightenment through obedience to Allah (SWT).
Join us in our 2022 Ramadan campaigns and show unity with the Ummah, the hungry, the thirsty and those in need.
---
Donate Today, to Help Save a Life
The blessed month of Ramadan is about to statt – may Allah (Swt) bestow His mercy and blessings upon you and your
families.
This Ramadan, Islamic Aid will be working on Special Ramadan Programs that you can support. Whether you would like to pay Zakat, Sadaqah, Fidya or Kafarah – your Ramadan donations will help us distribute food packs to impoverished families, and provide Sahar and Iftar for orphaned children, and children at Madrasah.
Please do donate generously during this blessed month.
---
Muslim Hands
Save A life , Save A Humanity
The Prophet (saw) said, 'Whoever feeds a person breaking his fast will earn the same reward as him, without anything being lessened from the reward of the fasting person'. [Tirmidhi]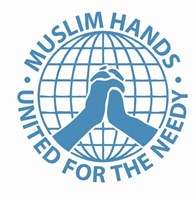 Multiply your fasts and share the blessings of Ramadan with the Ummah! Our global teams are distributing cooked iftar and monthly food parcels which include essentials like rice, pulses and dates. We are working in 20 locations, providing food to the most vulnerable like orphans, widows and refugees.
Be a part of this blessed project:
£30 can give cooked iftar to one person for the month
£60 can provide a family with a food parcel, feeding them for the whole month
£100 can provide a family impacted by conflict with an emergency food parcel, feeding them for the whole month
---