According to Prophetic teachings, the most rewarding actions in Islam are: aiding those in need, gladdening the heart of a Muslim, feeding the hungry, and helping the afflicted.
He, peace and blessings be upon him, also said:
"Allah will aid a servant (of His) so long as the servant aids his brother."

Muslim
When it's Christmas time, many Muslim youths can take advantage of this occasion to present a good image of their religion. And one of the best ways to do that is to volunteer and help others, especially poor people.

Busy Helping the Needy During Christmas
Drawing a smile on the faces of refugees and migrants during Christmas, was one of the most important mission of brother Emdad Rahman, a Muslim volunteer in east London who is keeping himself busy helping people in need during the festival.
Throughout the year, the 43-year-old volunteer is working with charities to provide help to poor and needy people. But on Christmas, he doubles his efforts to provide more help to those in need, Barking and Dagenham Post reports.
During Christmas celebration, Emdad joins his friends in filling up a minivan of donations from people to refugees and migrants in Care 4 Calais, the Maria Skobtsova Catholic Care House, and the Refugee Community Kitchen.
As a Muslim, he doesn't celebrate Christmas, but he still enjoys the changes it brings in the people.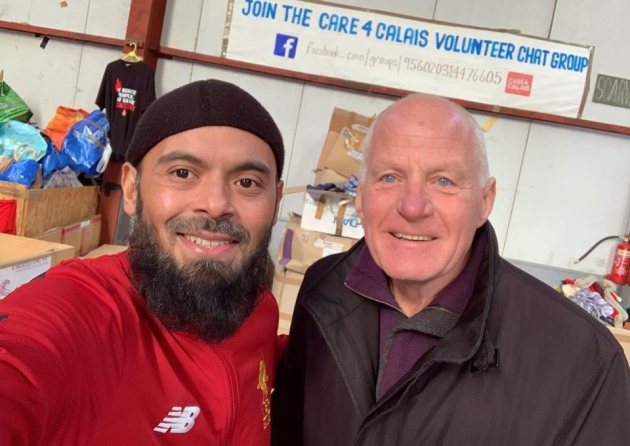 On Christmas Eve, he helps One Third Soup Kitchen put on special food service at Stratford Center, handing out gifts as well as food to the needy.
"It's a very, very festive, party atmosphere – lots of celebration, lots of hugs," Emdad told the local daily Barking and Dagenham Post.
Even on Christmas day, he does not rest. Instead, he goes to Dagenham's Brocklebank Lodge homeless accommodation to deliver food there.
"I've been volunteering since I was a teenager," Emdad said. "It's always been something that gives me a great deal of satisfaction."
"As I've got older, I've broadened out what I do. I think it's in my nature."
He's been volunteering on Christmas Day itself his entire adult life, he said.
Inspiring Examples
Mr Rahman isn't the only example. There are countless Muslims who would extend hands to help others and give back to their communities in many occasions. The examples are many, but here are few of them.
During Christmas, this Muslim-owned Cardiff restaurant opened its doors to provide free food for homeless, vulnerable, and old people.
Another heartwarming example can be found in this group of Ahmadiyya Muslim youth who are teaming up to deliver 10,000 meals to rough sleepers before December 31, vowing to clean up after New Year parties.
Islam Is the Religion of Mercy and Peace
"It's a great opportunity, the way I look at it, to be really productive as well.
"There's people of diverse backgrounds, faiths, you name it, that come together to achieve the common good."
Every one of us will at some point in our lives experience some type of hardship or pain. It is very important to explore the importance of helping others from an Islamic context
Good deeds are so important in Islam. Helping others and presenting the real image of Islam as peaceful and beautiful are highly recommended.
Prophet Muhammad Peace and blessings be upon him said:
" Allah is Gentle and loves gentleness, and He grants reward for it that He does not grant for harshness." (Muslim) .