It's back-to-school time, and every mom knows that eating healthy food full of vitamins, minerals, and other nutrients helps her children concentrate and learn better.
However, preparing healthy lunches and snacks for kids is not an easy task.
Here, we provide you with helpful tips and nutritious recipes that will help you prepare a healthy school lunchbox.
Tips
Encourage your child to sit and eat before heading out to play, or talk to your school about making sure all children get a chance to eat enough before play starts.
It is important to keep offering healthy lunchbox choices in a variety of ways, as children learn to eat what is familiar to them.
Include fruit and vegetables in your child's lunch box.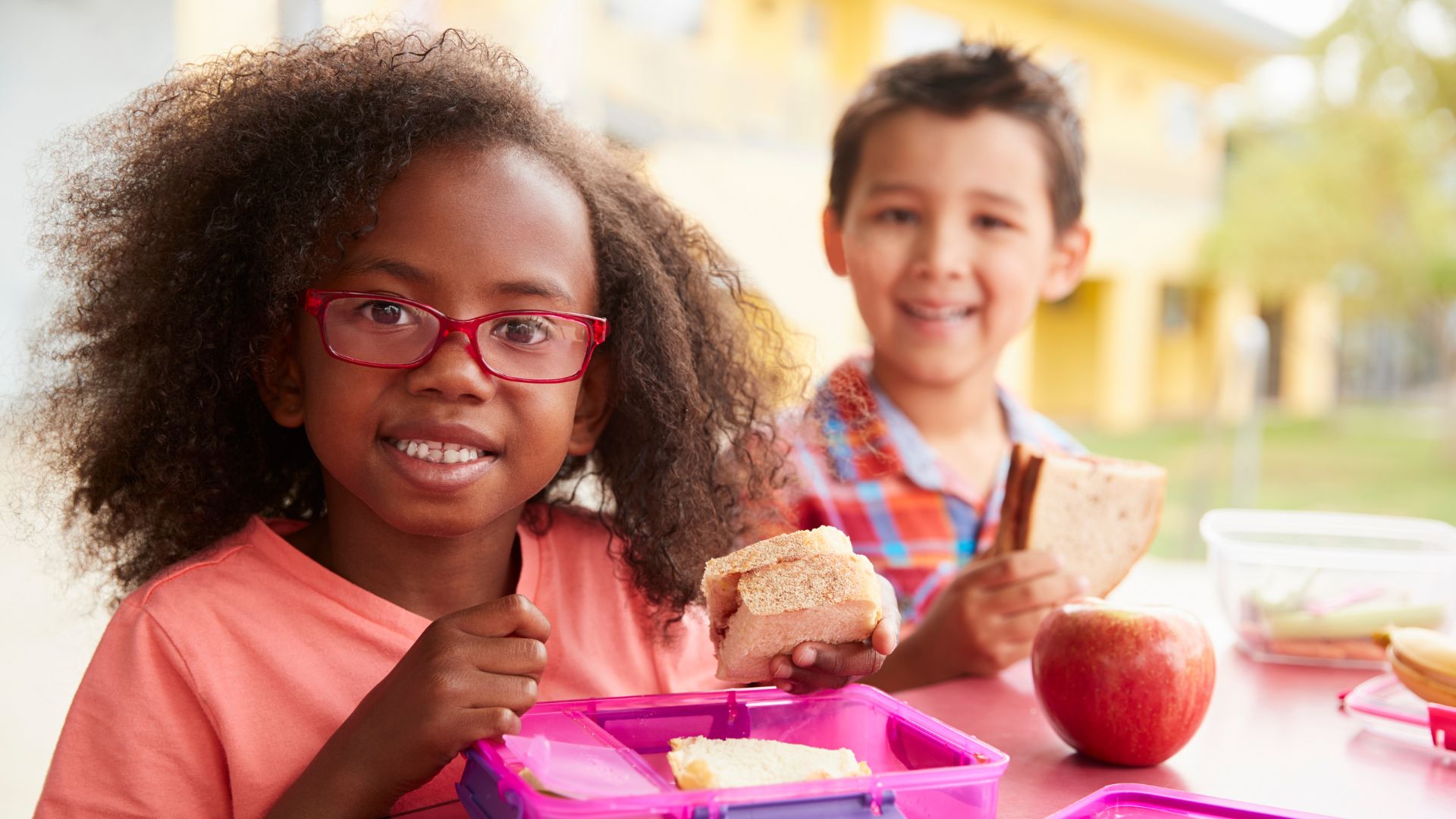 Foods such as sandwiches can be prepared the night before or on the weekend, frozen, and then taken for each day's lunch box.
Encourage your children to help choose and prepare their own lunch. They might like to make a list of the foods they enjoy. Praise your child when they choose healthy foods for their lunch box.
Ideas for Recipes
Each recipe below can be served in the lunch box in addition to fresh fruits, reduced-fat-milk, fresh juice, and a core snack of vegetables, biscuits, or cookies:
Corn Fritters with Turkey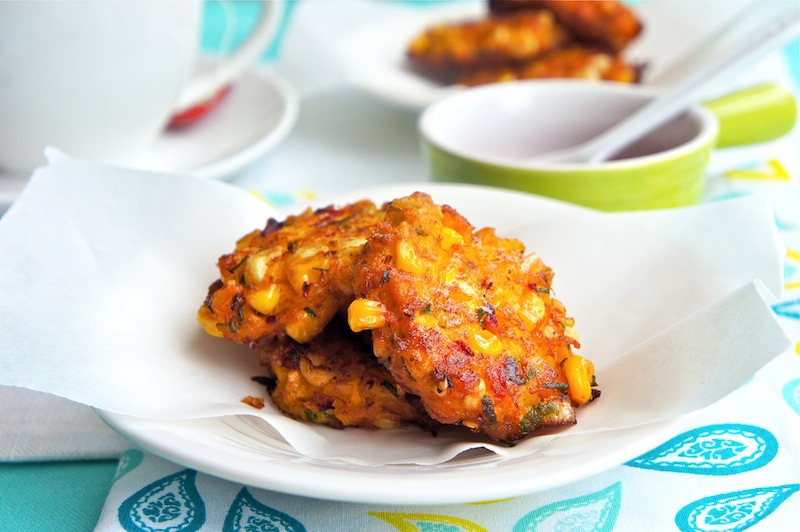 Ingredients
1 sweet can of corn
2 eggs
1/2 cup self-raising flour
A pinch of salt and pepper to taste
Butter for frying
Method:
Break eggs into a bowl and beat well. Add flour and drained corn. Mix until well combined.
Heat butter in a frying pan until bubbling. Drop a spoon of the mixture into the frying pan and flatten slightly to reduce cooking time. When golden, turn over and cook the other side
Drain and cool on absorbent paper. Besides the fritters, add the turkey slices.
Pasta Salad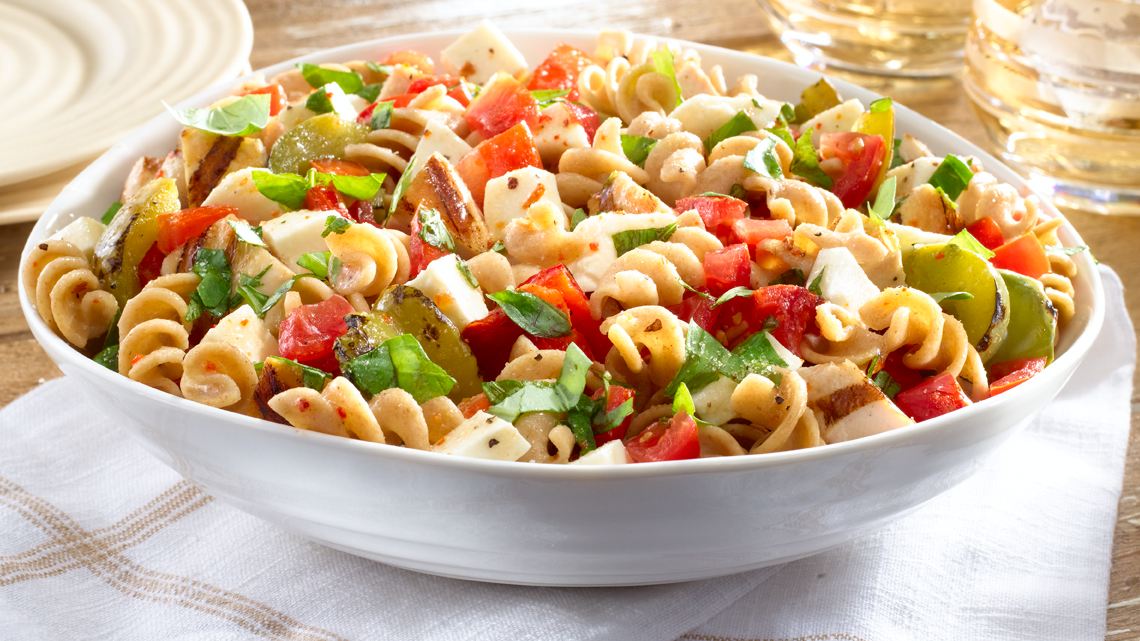 Ingredients:
2 cups of shaped pasta
1 cup cherry tomatoes, halved
½ cucumber, cubed
½ green peppers, sliced
½ red peppers, sliced
½ yellow peppers, sliced
Handful of green beans, topped, tailed, and cut in half
½ chicken breasts, cooked and shredded (optional)
1 sweet can of corn
Dressing
2 tbsp balsamic vinegar
2 tbsp olive oil
Method:
Cook the shaped pasta, drain, and place in a medium bowl.
Add all the ingredients and toss.
Combine the ingredients for the dressing in an airtight jar and shake vigorously.
Pour over the salad and serve.
Chicken Salad Sandwiches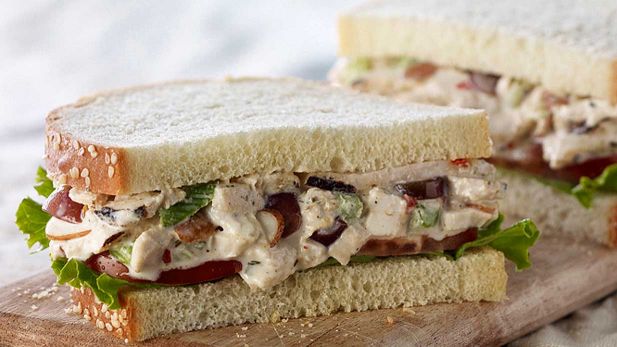 Ingredients:
1 1/2 cups shredded chicken (or turkey meat)
1/2 cup chopped celery (or radish or lettuce)
1/4 small red onion, chopped (or 1 large shallot)
1/2 cup mayonnaise
Salt and freshly ground black pepper
8 slices of bread
Method:
Place the chicken meat in a large bowl. Add celery, mayonnaise, salt, and pepper to taste. Stir to mix.
Lay 4 slices of bread on the work surface. Divide the salad evenly among them. Top with the remaining bread.
Tuna Salad Wrap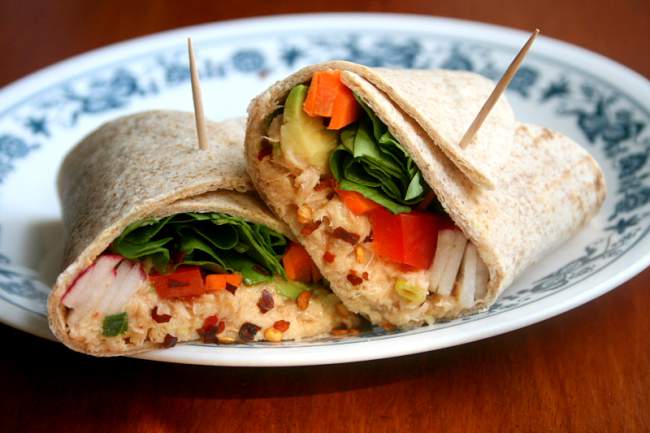 Ingredients
1 large cucumber, seeded and finely chopped
1/4 cup finely chopped red onion
1 tablespoon minced fresh parsley
2 teaspoons grated lemon peel
1/4 teaspoon seasoned salt
1 can (12 ounces) light tuna, drained and flaked
1/4 cup reduced-fat mayonnaise
1/4 cup chopped celery
1/4 cup chopped green onion
6 flour tortillas (8 inches),
Method:
In a small bowl, combine the first five ingredients. In another bowl, combine the tuna, mayonnaise, celery, and green onions.
Spread 1/4 cup tuna mixture over each tortilla; top with 1/3 cup cucumber mixture. Fold in the sides of the tortillas and roll up. Yield6 servings.
More back to school articles: