Lying on the beach, taking a sunbath, and enjoying the view of the turquoise sea and the clear blue sky, I lay relaxed as the breeze moved through my lounge while I read a romantic novel.
Suddenly, I hear yelling and screaming. I get out of bed at 3:00 am and reach out to my crying baby. I realized that it was no more than a fancy dream.
After an extremely exhausting day, I was yearning for a long nap at night, but having an infant means having no sleep for at least three months or, more specifically, being at the mercy of His or Her Majesty.
Sometimes, I have the urge to scream, saying,
"Oh my God!! I'm really tired. I'm too young for all these strains. Please, little baby, let me sleep for one hour. Just one hour!"
A Long-Awaited Arrival
Mothers spend the whole nine months captured by the miracle occurring inside their wombs and eager to take this little creature in their arms.
For nine months, my husband and I were waiting for the miracle to come true, enjoying the puzzlement of choosing the best name, guessing whether the baby would be a girl or a boy, and imagining what the baby would look like.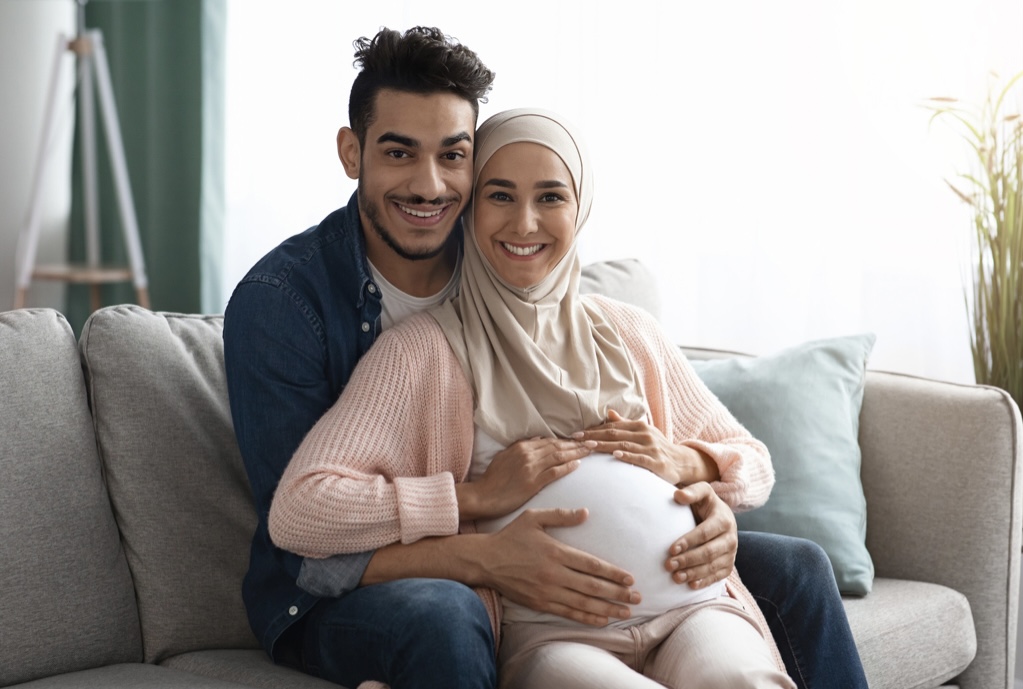 We were anxious to see the third family member, but what amazing confusion! Prior to the delivery, millions of feelings were passing through my mind: fear, love, anticipation, worry, and so on.
But right after giving birth, I started to regain consciousness. I can't deny that it was really painful, but it's time to start paying the price of motherhood.
There were many voices around me, but all I heard was bla bla bla.
I was able to figure out only one statement, saying, "Oh! Masha Allah! You've got a gorgeous baby girl. Would you like to see her?"
"Yes, please!" I nodded tiredly.
At that moment, I felt as if the universe had stopped spinning and the party around me had entirely vanished, and for a blink, I was hugging my baby.
I was in floods of tears — I didn't know exactly why, but it was as if the whole emotions in the universe had overtaken my heart.
It was a deep and pure feeling of love, one that I've never experienced.
I kept wondering and asking this tiny angel in my arms:
"Who're you? Are you this one, who was kicking up heels inside me? Oh! Thank God, you're awesome, honey."
During this joy, some thoughts mingled with this love: "Am I now a mature woman and no longer this freckle-faced kid whose biggest problem was how to get the homework done?"
I cuddled my little kitten and nursed her. In a jiffy, the issues of bonding were handled, and a knot of fondness and love was magically created.
She wasn't only suckling on milk but on love, joy, and tenderness. A mysterious punch of emotions was flowing passionately between us.
Now, my other half is not only my husband; we are now divided into three. She's all ours, and we are all she has and needs.
I have to confess that the new responsibility of motherhood was worrying me during pregnancy, but I discovered that new moms won't find a single moment to be worried.
They're busy 24/7, always having tons of home chores to be done while fulfilling the needs of the new guest.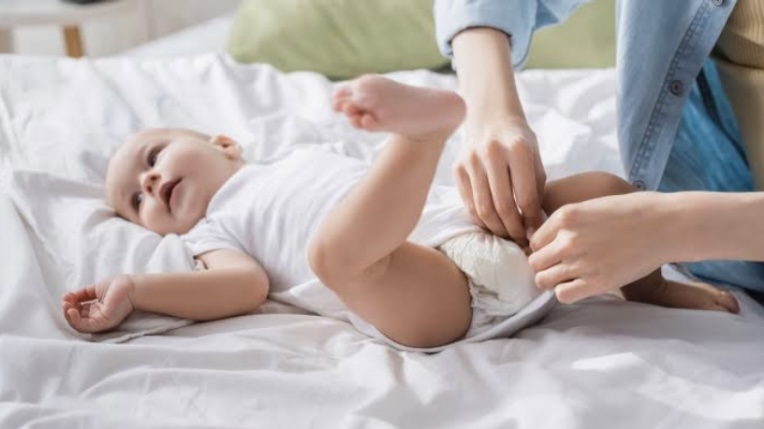 Changing the diapers, nursing my girl, laundering her outfits — these are samples of the new household activities that should be done along with the old ones, and each of them is repeated at least once an hour.
Besides, for an ordinary person, taking a shower and falling asleep is the perfect end to such an exhausting day.
But hold on, dear mom: You're no longer an ordinary person.
You're a superwoman, and you'll find out that having a shower is "pie in the sky," and sleeping at night is out of the question.
However, don't panic; by that time you'll get used to all this stuff, and the superpowers inside of you will break through.
Hardships to Overcome
Although motherhood is an awesome stage, a few hardships will stand in the way of this awesomeness.
Aside from the usual pains after giving birth, breastfeeding was the first hardship I faced, but with a little patience, all the pains were evaded, and it became a time of great joy for both of us.
Mind that your body is working 24 hours a day to be at the baby's disposal, so don't ever think of diet or weight loss.
My pediatrician advised me to follow my hunger, have well-balanced meals, and take in lots of fluids to keep me hydrated.
Nursing your infant naturally will strengthen the bonds between you both and ensure a far better immunity for him or her in the future.

Moreover, Allah (the Most High, the Most Gracious) urges mothers to breastfeed their infants for two years.
They are wonderful gifts that deserves all the pains and exerted efforts.
As for me, lack of sleep was the hardest part of all. Two hours of sleep for a newborn is an extremely long period, but for an adult, it is nearly a short nap. But cool it!
A few weeks further, you'll be acquainted with your baby's short naps, and later on, the baby will adopt a long-nap pattern.
Baby blues is a very common syndrome a few days after childbirth.
Exhaustion, new responsibility, and postpartum fatigue made me a bit blue, but a glance at my angel's eyes would wipe all these concerns away.
Regarding my previous priorities, career life used to be the first for me.
Now, for my husband and me, proudly raising our little princess is the most important of our goals.
As a working mother, I didn't think of leaving my job or my career, but I tried to map out the best way to work without affecting my baby's needs.
Regulating nursing times, using the pump, and leaving the baby with parents or a trusted babysitter are suitable solutions for a working mom.
However, only now I highly appreciated both mothers: those who could bring their jobs into harmony with their kids and homes and those who left their jobs and preferred to stay at home to raise their kids.
Fatherhood
In the East, most men prefer the firstborn to be a boy, but it is a wonder how they fall madly in love with their baby girls.
Fathers, especially the helpful ones, also bond as quickly as mothers.
Just after delivery, my husband was the first one to hold our baby.
He spent the day taking pictures of her in different poses and sending messages to all his friends, celebrating the arrival of the little princess.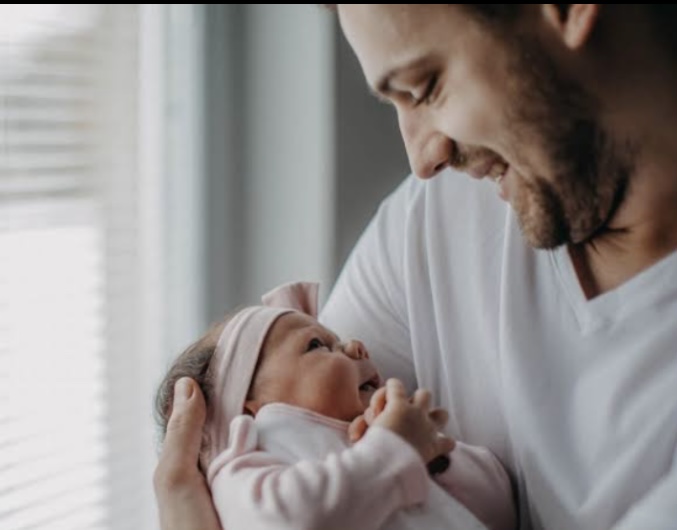 By and by, the father and the child became extremely tied together.
The fun part happened on the first night after birth.
When my baby cried, my husband tried to soothe her, but she didn't cool off until she was nursed.
With his endeavors having failed, he gladly fell asleep, while I had to stay awake breastfeeding her, envying my dreaming husband.
It's not a shame to confess that motherhood is a world that carries many responsibilities, but it's really worth it.
One day, I came across an email that summarizes the whole experience.
It depicted a mother holding her baby and telling herself,
"I'm too tired. I can barely keep my eyes open. I don't think I was cut out for motherhood. It's just too hard."
And by the end of her quote comes the baby's first smile!
***
The article is from our archives.