"Yes, it was a bitter reality to accept, but I faced it. I was there!"
This was the answer of Nadia* (names have been changed due to privacy issues) when I asked her about how she views her life a year after discovering her husband's secret marriage.
Nadia, like many women, was living an ordinary life with her husband and four children. But one day, her life has turned upside down when she realized by coincidence that her husband had a secret second wife.
When I asked her to share her experience and how she coped, the first memories she recalled were so painful. During the interview, Nadia repeated many times that she could not forget one fact, which is "my husband concealed a secret from me!"
"My husband was my university colleague; we were engaged for three years before getting married. He was a handsome gentleman who loved me at first sight. I was the happiest person on earth when he showed his interest to have me as a life partner." Nadia recalled with a pale smile on her lips.
A Perfect Couple!
"I still remember the day when he came to my house and proposed me for marriage. My father liked him and said he is a smart faithful man. Arranging for our marriage, I was over the moon counting the days to be with him. By Allah's support, everything went smoothly, and before the end of our third year of engagement, we managed to make it and finally, we got married!"
The first four years of Nadia's marital life were the happiest. She was so proud of herself and her husband every time she heard her friends calling them "the perfect couple".
Her husband was so kind, very caring, and loving.
After delivering her first baby, life changed gradually for Nadia. Her husband started to spend most of his time at work. Nadia, however, did her best to support her husband. "I never complained; I always showed great understanding. My husband justified his long working hours saying that our financial needs are increasing everyday."
"Years passed and we had three more children." Nadia continued.
"Kids were more than enough to make my days busy. Gradually, I got used to my husband's absence. We did not have free time to spend together; every now and then, I recalled with him our love story and the happy days when life was not crowded with kids, work, and other commitments."
"At this stage, I was still loving and caring for him, although my life has turned to be boring somehow. I've always tried to be patient remembering how much he loves me even if he was no longer expressing this love. But after a while, I couldn't bear it. I became very nervous most of the time.
"My husband felt my mood change, by then he tried to soothe me, to bring back his sweet calm wife. But, this improvement didn't last for long."
A Facebook Chat
"My elder son loves computer very much; he spends most of his leisure time on the internet. I used to quarrel with him over this issue asking him to divide his time between various activities but no avail."
"One day, my son came to me with a pale face and a shaky voice. He said: "Mum, I want to tell you something serious."
At the beginning, I thought he has a problem in the school, but it scared me to see that words were coming hardly to my son's lips. I pressed him to tell me what this "serious issue" is. He began to speak in a sad voice,"As you know, I spend much time chatting with my friends and making new online friendships through Facebook. About three weeks ago, I found a girl whose name resembles my second and last names, and you know that our last name is somehow unique! So I sent a friendship request to this girl out of curiosity."
"I wanted to know who she is," my boy narrated."
At these moments Nadia was trying to figure out her son's talk but she couldn't. The idea that her husband is having other children did not even knock the door of her imagination. However, she was very curious to know who this girl was!
"The girl accepted my friendship; she was also surprised to find out that I have the same second and last names. After talking with her, I knew that she is my sister!" Nadia's son stopped talking at this point.
"I couldn't understand what my son was telling me. What he meant by "his sister". I thought of many assumbtions like maybe this girl has created an account with a fake name. I was strangled to see my elder son crying while telling me that:"No mom, dad has another wife and a daughter". I asked him with a crazy loud voice, "and how did you know? She just told you that she is your sister?"
"No mom, she doesn't even know that I am her brother, but I asked her to show me her family's photos; I saw photos of hers, her mother, and my dad. He is her father."
Heart or Mind?
"At this point, I left my son and went to my room. I closed the door and burst into tears. My heart was broken, my feelings were deeply hurt and my mind was very confused."
"I picked up the phone and called my husband, I shouted at him to come home at once. Thirty minutes was the duration of my waiting for him to come home, but I felt as if they were thirty years. I wished he would say that there is a misunderstanding!"
"My tears couldn't stop, and my heart was beating quickly and loudly." Nadia painfully said.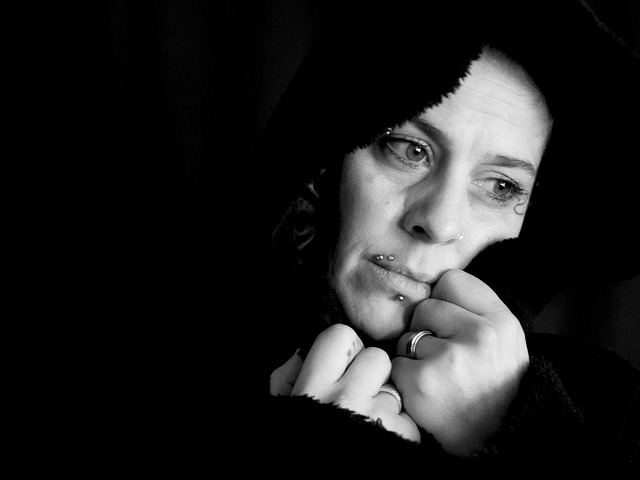 "When my husband came, he was shocked to see me in such a condition. I confronted him and he didn't deny anything. He confessed that he was married to a second wife 10 years ago. His second wife is his colleague at work; he couldn't help but loved her."
"He told me that he never intended to hurt me. But at this moment even his words were increasing my pains and destroying me deep inside. I couldn't imagine how I can spend fifteen years of my life with a person who kept secrets from me."
Nadia left her husband's house seeking divorce. But, five months later she came back after deep thinking about her children and how they would suffer if their parents got separated.
She accepted the reality as it is. Being a faithful woman, Nadia could not ask her husband to divorce his second wife, instead, she focused on coping with the new situation.
"I am convinced with this decision. My mind found it the most reasonable option. I chose to build rather than destroy; and I am sure that Allah will reward me for standing up for my family." Nadia concluded her story.
* Names have been changed due to privacy issues.
First published: March 2013