From the many hillside cafes and plazas of the bustling city of Granada, snow-capped mountains are visible just a short journey away.
On the slopes of these mountains are strings of tiny villages which housed the remnants of Spain's last Muslim communities; they have their own small but distinct role in Andalucia's history, and offer a calm and often stunningly beautiful destination for a day trip or few days' break from city life.
When the last prince of Nasrid Granada, Boabdil, surrendered to the Catholic monarchs in 1492, he left for the nearby mountainous Alpujarras region. In the 15th century, the Alpujarras was a thriving silk growing area, with a population of 150,000 people in 400 villages, dependent mainly on producing raw silk for the craftsmen of Granada and Almeria, and on sophisticated irrigation to support agriculture on the steep slopes.
Silkworms had been introduced to the Alpujarras hundreds of year before by Berber kings in Andalucia and the wooded Alpujarras proved an ideal location for the insects and their precious harvest.
The Berber influence remains to this day, in the low whitewashed houses, often with animals and household stores in the lower floor, which could have been transplanted from the Atlas Mountains of Morocco.
But within a year of leaving Granada, Boabdil also abandoned the Muslim peoples of the Alpujarras to the oppression and prejudice of the new Catholic monarchs. They rioted in 1500 and unrest continued for decades.
In 1567 a harsh decree from Philip II banned Arabic names, dress and speech, sparking an uprising which led to two years of guerrilla war, for which the wooded hillsides were well suited. The uprising only ended when its leader was assassinated by his cousin and a new military commander appointed by Spain imposed brutal sanctions, including uprooting almost the entire population of the region and moving them to other parts of Spain.
Of the 400 villages which had thrived in the Alpujarras' heyday, 270 were used to house villagers from Northern Spain; the rest were left to decay. The silk industry also went into decline, and the wooded hillsides which had provided the mulberry diet of the silkworms were cut down and replaced with farming and mining.
The Alpujarras area is a perfect destination for walking holidays, for the more adventurous the climb major local mountains such as the Mulhacen, or to simply relax and enjoy the quiet and the scenery.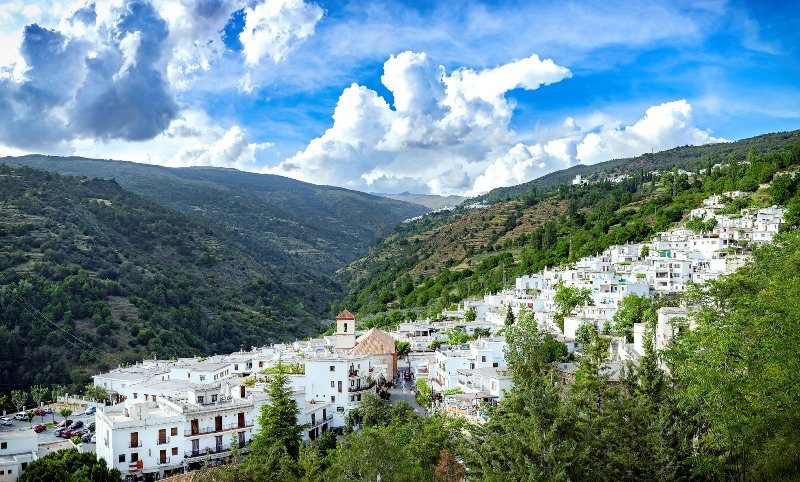 Visiting the Alpujarras
But be warned, the higher reaches of the hills can be bitterly cold even in spring and autumn, so take waterproofs, warm clothes and sturdy footwear even if it's still hot and sunny in Granada.
The best walking times are late spring and early autumn, when it is not too hot but the mountains are likely to be safe from heavy snowfalls. Accommodation needs to be booked in advance, especially during Easter week and between about July and September.
If you are just coming for a day trip, most hotels in Granada carry leaflets for operators running jeep tours which can access the higher slopes of the hills as well as giving you time to explore some of the more accessible villages.
Most of the more accessible villages in the Alpujarras have attractive sites such as historical churches and the remains of village life in more isolated times, such as the large stone communal laundries.
In Bubion, the Casa Alpujarrena museum, run by an elderly resident, features a large collection of farming and domestic equipment and old photographs of village life, offering a unique insight into a vanished way of life. Most of the villages have shops and weekly markets (Orgiva's is on a Thursday) selling traditional products; many of these are wine and pork, but also include locally made cheeses and sometimes also handicrafts such as weaving and ceramics.
Accommodation
Like most smaller hostels and hotels in Granada and other Andalucian cities, many places to stay in the Alpujarras are simple, clean, welcoming guesthouses which serve buffet breakfasts of rolls, conserves, fruit, juice and coffee, and are therefore likely to be suitable for Muslim visitors.
Good options include the Hostal Ruta del Mulhacen in Pampaneira or the Hostal Rural Atalaya in Capileira. The Hotel El Pavo Real in Cadiar also states that it can prepare halal meals on request.
Orgiva has a reasonable campsite, Camping Orgiva, which can also help with hiring trekking ponies and mountain bikes.
For travelers who do not want to arrange their own transport and accommodation, The al-Andalus Experience is a specifically Muslim tour company which runs tours of Andalucia's cities which also include a day-trip to the Alpujarras, or offers a service advising Muslim travelers on how and where to find halal food and accommodation.
Be warned, though, that the small villages of the Alpujarras offer no places for Muslims to worship, so the nearest mosques are in Granada, about an hour away by car or longer by public transport.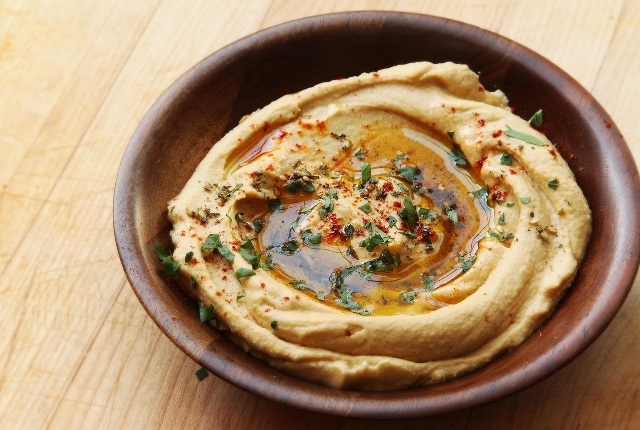 Eating
According to some historians, keeping a family pig and eating its meat at the end of each year was one of the ways in which Spain's former Muslim and Jewish populations were forced to prove to the Catholic Inquisition that they had truly converted to Christianity.
In a rural – and turbulent – area such as the Alpujarras this was especially true, which means that traditional places to eat in the region are likely to offer many dishes which are not halal.
One option for visitors staying a few days in the region is to go self-catering and to bring your own food from Granada or buy locally-produced vegetables and cheeses in the shops and markets of the Alpujarras' villages.
For day trippers, there are some possibilities, the most prominent of which is the Teteria Baraka in Orgiva, which not only sells halal meals – which are often also organic – but also sells "a small amount of imported food products (from Morocco, Lebanon) like tahini, halawat, spices, Moroccan pastry, tea, Mecca-Cola, harissa, azahar or rose water."
Further into the Alpujarras from Orgiva, the Restaurante Ibero-Fusion in Capileira and the Meson la Fragua in Trevelez both offer good vegetarian meals or local dishes such as trout, which again should be suitable for halal eaters – but both are also likely to serve pork and alcohol to non-Muslim visitors.
First published: March 2013