From quarantines to working remotely, precautions are being taken across the globe in response to the spread of coronavirus.
Are you now stuck at home because of COVID-19? Don't worry, there are many ways to make the best of this moment and think positively.
American investor Daymond John has some advice for you:
"You have to make sure that you take that time to switch things up, adjust and get ready for this change," he said.
Here's a round up of some great things to keep you busy and develop yourself.
Screen Time
Check below some of our favorite inspiring Muslims' video content:
Honest Tea Talk features three brilliant and frank-talking sisters who bring deep and often unspoken topics to the table and start much-needed discussions about matters related to Muslim women and the ummah at large.
Black and Muslim in Britain is an online series featuring artists, academics, and activists. It explores the life of Black British Muslims, celebrating the largely marginalized community.
Check also our 5 Favorite Motivational Ted Talks, especially useful for young women, including "Grit: The power of pressure and perseverance" with Angela Lee Duckworth.
Want to learn more about the coronavirus or just any new things? DocumentaryHeaven.com has 100s of titles to satisfy your edutainment needs.
Online Study Opportunities
Study Islamic topics online for free with several organizations. Find them here.
How about attending a free lecture or course from prestigious colleges and universities like MIT, Johns Hopkins, Stanford, and Columbia? You can find them on the website Academic Earth.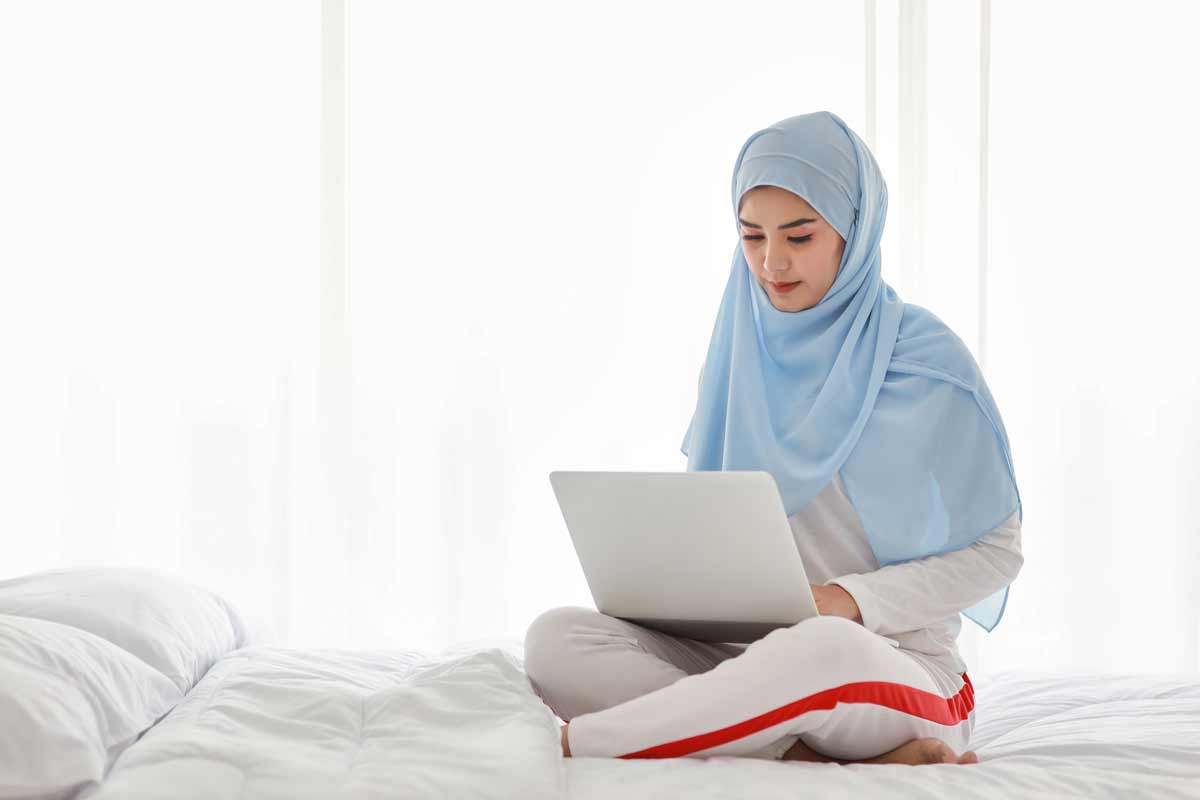 Turn to Allah
In such pitiful moments, turning to our Creator is the most thing we need. Make supplication and ask Allah to protect us. Pray to Allah Almighty for the wellbeing and recovery of all.
Now you have plenty of time to improve your spirituality and read more Quran so don't miss that.
Find a Useful App
Clean your phone's memory (a good task in itself!), then download some new useful apps.
Here are 5 Easy Apps for Learning the Qur'an.
These apps aren't just for Ramadan, but we may as well get ready for that now too.
Books, Books, Books
Immerse yourself in some great reading. Here's an awesome list of 100 Books by Muslim Women (for both male and female readers, of course).
Connect With Loved Ones
Write a letter or even make your own postcards to send to people you want to show some appreciation to.
Call someone you haven't spoken to in awhile.
De-stress by Cooking
Did you know that cooking is one of the most effective stress relievers? Clinics are using cooking therapy to treat mental health issues. So, why not exploring your cooking talent and trying some new recipes?
Explore the World – Beautifully
Yes! You can still explore the world even while stuck at home. These 12 famous museums offer virtual tours you can take on your couch.
Catch Up On Yourself
What other areas of your life have you wished you had more time to work on? Well, now you do.
Planning for your future, changing your diet, doing some exercise or meditation… whatever you have been putting off, seize these days.