Muhammad Ali, Badr Hari, Mike Tyson and many more are known and idolized all over the world.
Let's get a closer look at the 7 most impactful Muslim Male Athletes in Martial Arts:
1.
Muhammad Ali
The king of boxing and an activist. Ali, born as Cassius Clay in a Christian family, is without a doubt the greatest of all time in the boxing world.
He was always intriguing on the canvas because of his exceptional boxing talent and off the canvas because of his sharp tongue. Muhammad Ali passed away on June 26, 2017.
2. Mike Tyson
Tyson is seen as the successor of Muhammad Ali. Despite of his personality off the boxing arena, the man was a beast. He broke record after record and is surely after Ali the best boxer ever.
One of the most iconic and controversial moments in the history of boxing came from Tyson: when he decided to bite a piece of Holyfield's ear.
Tyson admitted to be a great fan of Ali and often claims that he wouldn't make a chance against the GOAT in his prime. Humble man, Tyson.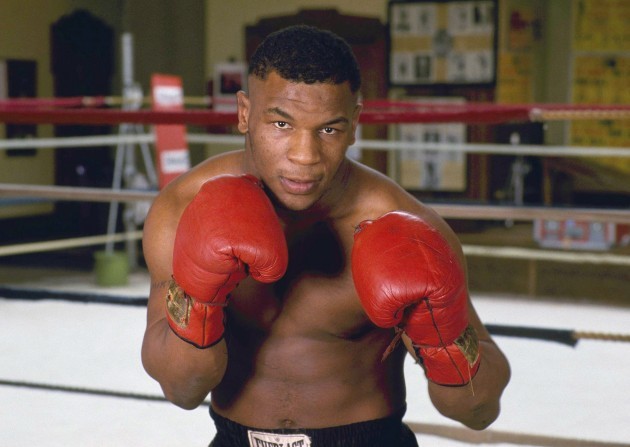 3. Bernard Hopkins
Another legend in the fighting scene is Bernard Hopkins. The legend's career started in 1988 and would endure until his retirement in 2016. He had the nickname ' the Alien' because of the fact that he still looked like a machine when he passed at the age of 50.
Hopkins retired when he was 51 years old, after winning twelve major world championships in two weight classes and being the undisputed middleweight champion from 2004 to 2005.
4. Badr Hari
Badr Hari, the Dutch-Moroccan 'Golden Boy'. Hari had a great career in kickboxing and was for a long time the best of the world in the K-1 Heavyweight division.
In December 2016, he put on his gloves again to fight current champion of 'Glory' Rico Verhoeven. Badr Hari hadn't participated in a fight in two years. It was obvious that the former World Champion would lose against Verhoeven. A rematch is already planned. The date is not known yet.
5. Prince Naseem Hamed
This man cannot miss in this list. The Yemeni Hamed had one of the most exceptional fighting styles ever and didn't hide the fact that he was a proud Muslim.
In 2002, Hamed decided to stop his boxing career because of a chronic hand injury. Hamed was in 2015 included in the 'International Boxing Hall of Fame'. He may no longer have ripped abs, but is still recognizable by his generous smile.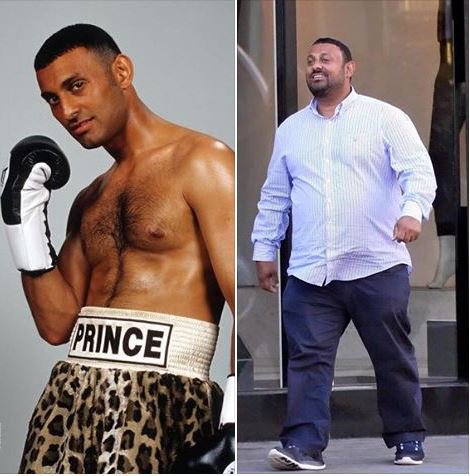 6. Amir Khan
Khan is a respected boxer of his generation. At age 17, Khan was the youngest British Olympic boxing medalist in history.
He does have a passion for cricket and football as well. The highlight of his boxing career came when he just started, when he won the silver medal in the Olympics of 2004.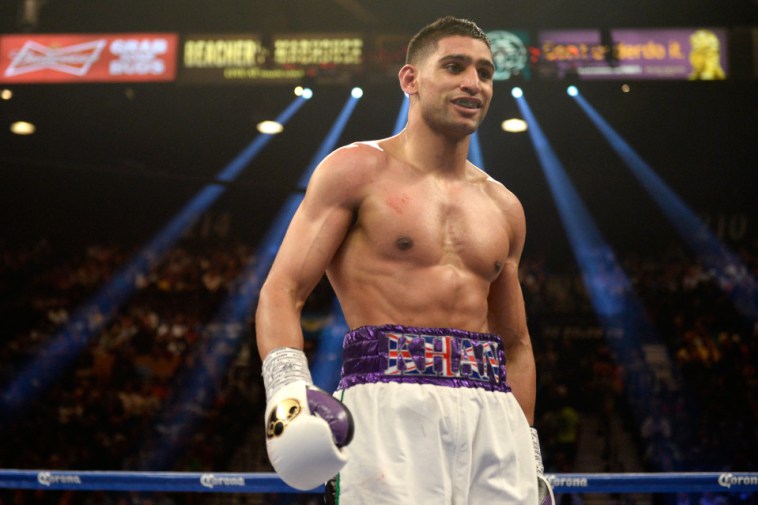 7. Khabib Nurmagomedov
Nurmagomedov, born in Dagestan in Russia, is an undefeated MMA (Mixed Marital Arts) fighter. He has fought 24 games and didn't lose one of them. He is part of the UFC competition, containing great fighters like Connor McGregor and José Aldo.
The 32-year old Russian is ranked as the number one contender in the UFC Lightweight division and the number twelve in the official UFC pound-for-pound rankings. We hope to see a fight against McGregor soon!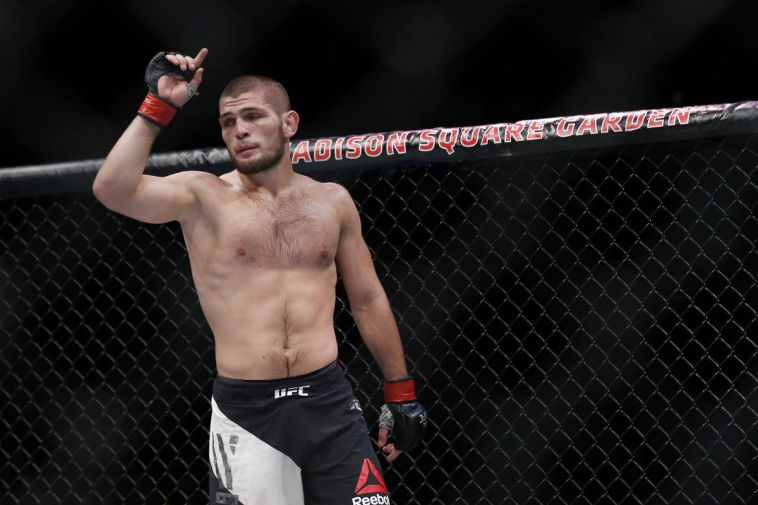 First appeared on Mvslim.com